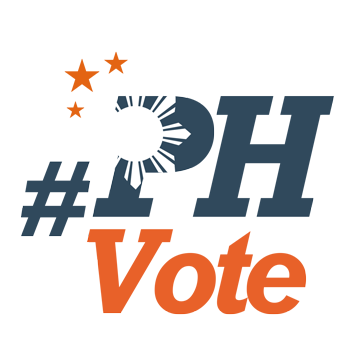 1
Comelec exec: Political parties should field more women candidates

MANILA, Philippines – While there is an upward trend in the Philippines when it comes to gender equality, women still need to figure more in politics.
This is why Commission on Election (Comelec) Commissioner Rowena "Bing" Guanzon urged women who are aspiring to be lawmakers in the 2016 elections to work on a women's quota act if they win a seat in Congress.
"In Comelec now – the gender and development committee – we are advocating for women's full political participation. We are encouraging political parties to reform their rules; if they can voluntarily have their own quota for women candidates, that would be lovely," Guanzon said on Tuesday, November 24, during a forum on women in government held at the Ateneo de Manila University.
She added: "If they cannot, I hope political parties that will be empowered will sponsor laws on providing for a women's quota in all positions in government."
Three female senatorial candidates were also present during Tuesday's forum: Former justice secretary Leila de Lima, lawyer Lorna Kapunan, and overseas Filipino workers' advocate Susan Ople.
De Lima is running under the ruling Liberal Party, while Kapunan and Ople are both part of Grace Poe's independent party.
More women in government
According to the World Economic Forum's 2015 Global Gender Gap Report, the Philippines now ranks 7th among 145 countries when it comes to closing the gender gap. This is an improvement from the country's 9th ranking in 2014.
The Philippines, which has closed 79% of its gender gap, also ranks first among countries in Asia and the Pacific.
"This can be explained by an increase on its Economic Participation and Opportunity score, which is due to more female legislators, senior officials and managers as well as professional and technical workers," the report read.
But the report said the economic and participation gaps in the country have not yet been fully closed, and gaps in senior positions, wages and leadership levels still persist.
Guanzon on Tuesday lamented that there are only 27% of women in elective positions now, when there should be 40%.
"We need more women. We need to elect more women because in everything that our country wants to achieve, we can achieve it more fully if we have gender equality. If women are not included in the dialogue, women are not included in the decision-making in how laws are made, we are not going to achieve the best country that we can have for our people and for our children," she said.
Why should voters choose women leaders? Citing a World Bank study, Guanzon said women are less prone to corruption.
She said women also work better in government than men, and by looking at issues women care about – livelihood, jobs, healthcare, and children – "magaling talaga ang mga babae (women are really good)."
But the reality remains: women still have a hard time getting elected because of multiple burdens.
Ople said this is true even at the community level. From their work on the ground, she observed that multiple burdens have prevented women from taking on leadership roles and being actively involved in their own communities.
For Kapunan, though, the quota Guanzon is pushing for should not only be for elective postitions, but also for policy-making position in government and in the private sector. (READ: 'More women should be elected' – Lorna Kapunan)
"Women are not asking for equality, we're asking for equal opportunity. In a level-playing field in politics, when you see women as competent as men, or more, vote for competence," she added.
De Lima, meawhile, called for a "performance audit" of Republic Act 9710 or the Magna Carta of Women.
And while an improved ranking in the Global Gender Gap Report is commendable, she said women also needs economic empowerment aside from political empowerment. – Rappler.com
Who won in the 2016 Philippine elections?
Check out the 2016 official election results through the link below:
Check out the 2016 unofficial election results for the national and local races through the links below
For live updates on the aftermath of the May 9 elections, check out our extensive
2016 Philippine elections
coverage!