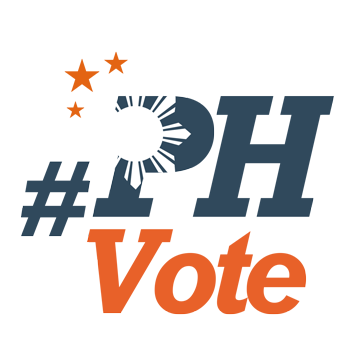 1
Declare 'No Bio, No Boto' unconstitutional, SC asked

MANILA, Philippines – Militant group leaders on Wednesday, November 25, requested the Supreme Court (SC) to junk the poll body's "No Bio, No Boto" (No Biometrics, No Vote) policy as unconstitutional.
Under the "No Bio, No Boto" policy, a voter needs to have his or her biometrics taken before he or she can vote in the May 2016 elections.
The Comelec, for its part, will deactivate the registration of voters who fail to have their biometrics taken. In other words, voters without biometrics cannot vote in 2016.
The petitioners said: "The biometrics validation gravely violates due process as it is an unreasonable deprivation of the constitutional right to vote for millions of Filipinos who have failed to register their biometric information despite existing and active registration – in effect a voter's re-registration – for various reasons, whether personal or institutional."
The petitioners include Kabataan Party-list Representative Terry Ridon and Kabataan president Marjohara Tucay; Sarah Elago, president of the National Union of Students of the Philippines; Vencer Crisostomo, chairman of Anakbayan; Marc Lino Abila, national president of the College Editors' Guild of the Philippines; Einstein Recedes, deputy secretary-general of Anakbayan; Charisse Bañez, chairperson of the League of Filipino Students; and Arlene Clarisse Julve and Sining Marfori.
The petitioners also asked the SC to declare as unconstitutional the law that allows the "No Bio, No Boto" policy.
This law is Republic Act 10367, which President Benigno Aquino III signed in February 2013.
Like the petitioners, Far Eastern University law dean Mel Sta Maria earlier said the "No Bio, No Boto" campaign is "repugnant and unconstitutional."
Sta Maria said: "Requiring validation via biometrics is a modern way to enhance cleanliness in election and registered voters can be required to undergo it. But to provide 'deactivation' as punishment for non-compliance is as disproportionate as it can get – an overkill, repulsive to what participatory democracy is all about."
Comelec spokesman James Jimenez, however, defended this policy. "It is what the law says, and it's what the Comelec is bound to enforce."
Earlier, Kabataan also requested the SC to order the Comelec to extend the voters' registration for the 2016 elections. Voters' registration ended last October 31. – Rappler.com
Who won in the 2016 Philippine elections?
Check out the 2016 official election results through the link below:
Check out the 2016 unofficial election results for the national and local races through the links below
For live updates on the aftermath of the May 9 elections, check out our extensive
2016 Philippine elections
coverage!