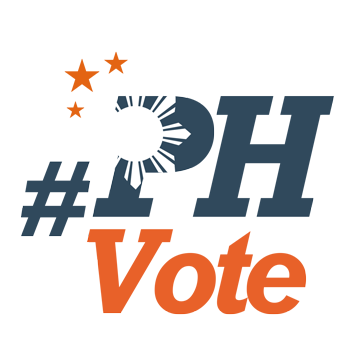 2
Comelec division disqualifies Grace Poe

MANILA, Philippines (UPDATED) – A Commission on Elections (Comelec) division unanimously voted to cancel the Certificate of Candidacy of presidential aspirant Senator Grace Poe for the 2016 elections, on the basis of her citizenship and residency requirements.
In a 34-page decision, the Comelec's 2nd division granted the petition of petitioner Estrella Elamparo who sought to deny "due course" or to cancel Poe's COC, saying Poe committed "material representation."

"Respondent's COC, filed for the purpose of running for President of the Republic of the Philippines in the May 9, 2016 National and Local Elections, contains material representations which are false. Hence, it should be denied due course and cancelled," the ruling said.
Citing Poe's COC for senator in 2013 wherein she wrote she is a resident of the Philippines for "6 years and 6 months," the division said Poe is unable to fulfill the 10-year residency requirement for a president.
While Poe claimed it is an "honest mistake," the division said it is not admissible and only "self-serving."
After all, the division said if they would allow Poe, they "will be opening the floodgates for candidates to commit material representations in their COCs and escape responsibility" by "conveniently changing their story in a subsequent COC."
The division also ruled that Poe, as a foundling, is not a natural-born Filipino citizen, a move contrary to the decision of the Senate Electoral Tribunal.
"Respondents' representation in her subject COC that she is a natural-born Filipino citizen is false; Respondent, being a foundling, is not a natural-born Filipino citizen. That respondent is a foundling is shown by her Birth Certificate," the division said.
Comelec Commissioners Al Parreño, Arthur Lim, and Sheriff Abas – all Aquino appointees – signed the resolution.
Fight is far from over
Poe will appeal the decision before the Comelec en banc, according to Poe's spokesman Rex Gatchalian.
"We will exhaust all legal remedies," he said, noting that this is a long process and that the decision was only made at the division level of the poll body.
While Poe expressed disappointment on the decision, she said she will continue the fight.
"I maintain that I am a natural-born Filipino and have complied with the ten-year residency requirement based on settled applicable jurisprudence," she said in a statement.
"My critics will use any excuse to exclude me, much like they tried to do when FPJ ran for president, and in the process disenfranchising the people as well. They show a lack of trust in the ability of Filipinos to make the right decision," Poe added.
Elamparo, for her part, welcomed the decision, although she has not received any information yet.
"I'm actually very relieved that they decided in favor of granting the petition because they stood up for the Constitution despite what is perceived to be the public sentiment. It means they have the wisdom and the courage to stand up for the Constitution," she told Rappler in a phone interview.
Elamparo, former chief legal counsel and spokesperson of the Government Service Insurance System, accused Poe of material misrepresentation for claiming she is a natural-born Filipino citizen and also a resident of the Philippines for 10 years prior to May 2016. (READ: Grace Poe 'hurt' by accusation she is 'stateless')
Poe is also facing 3 other cases seeking to disqualify her from running in next year's polls. – Rappler.com
Who won in the 2016 Philippine elections?
Check out the 2016 official election results through the link below:
Check out the 2016 unofficial election results for the national and local races through the links below
For live updates on the aftermath of the May 9 elections, check out our extensive
2016 Philippine elections
coverage!

In these changing times, courage and clarity become even more important.
Take discussions to the next level with Rappler PLUS — your platform for deeper insights, closer collaboration, and meaningful action.
Sign up today and access exclusive content, events, and workshops curated especially for those who crave clarity and collaboration in an intelligent, action-oriented community.
As an added bonus, we're also giving a free 1-year Booky Prime membership for the next 200 subscribers.
You can also support Rappler without a PLUS membership. Help us stay free and independent by making a donation: https://www.rappler.com/crowdfunding. Every contribution counts.