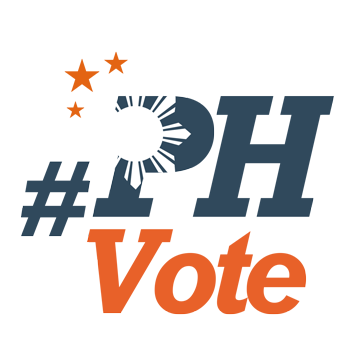 1
Grace Poe: I'm disappointed, but fight is far from over

MANILA, Philippines – Reacting to a verdict disqualifying her from the 2016 elections, presidential aspirant Senator Grace Poe expressed confidence that the Commission on Elections (Comelec) en banc will eventually decide in her favor.
"I have faith in the process, and we are confident that the Comelec en banc will side with the interest of the people," Poe said in a statement issued Tuesday night, December 1, hours after media reported on the poll body's 2nd division decision against her. (READ: FULL TEXT: Why Comelec division cancelled Grace Poe's candidacy)
Her spokesman Rex Gatchalian said Poe is "still a candidate and will be a candidate."
The fight is far from over, as they would file appeal the verdict before the Comelec en banc.
"[First] remedy is go to the en banc. We have 7 commissioners. Collectively, we are confident they will see the merits of our position. Our position is grounded on laws and confident it will be sustained," Gatchalian said in a press conference early Tuesday evening.
The presidential survey front runner said she was disappointed, noting that her political opponents would use "any excuse to exclude [her]" from the presidential race.
Below is Poe's full statement:
"I am disappointed in the decision, but this is not the end of the process. We will continue to fight for the rights of foundlings and the fundamental right of the people to choose their leaders.
I maintain that I am a natural-born Filipino and have complied with the ten-year residency requirement based on settled applicable jurisprudence.
My critics will use any excuse to exclude me, much like they tried to do when FPJ ran for president, and in the process disenfranchising the people as well. They show a lack of trust in the ability of Filipinos to make the right decision.
I have faith in the process, and we are confident that the Comelec en banc will side with the interest of the people." – Rappler.com
Who won in the 2016 Philippine elections?
Check out the 2016 official election results through the link below:
Check out the 2016 unofficial election results for the national and local races through the links below
For live updates on the aftermath of the May 9 elections, check out our extensive
2016 Philippine elections
coverage!

We keep you informed because you matter
We tell you the stories that matter. We ask, we probe, we explain.
But as we strive to do all this and speak truth to power, we face constant threats to our independence.
Help us make a difference through free and fearless journalism. With your help, you enable us to keep providing you with our brand of compelling and investigative work.
Joining Rappler PLUS allows us to build communities of action with you. PLUS members will receive our editorial newsletters and industry reports, get to join exclusive online conversations with our award-winning journalists, and be part of our monthly events.
Make your move now. Join Rappler PLUS.