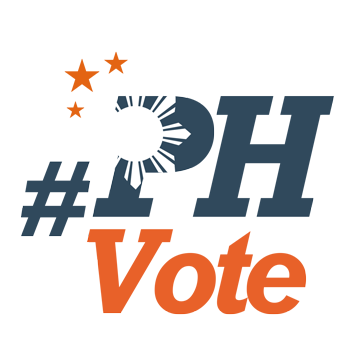 1
Alan Cayetano: Don't forget Duterte protects women too

MANILA, Philippines – Senator Alan Peter Cayetano defended Rodrigo Duterte, his running mate, against allegations that he does not respect women's rights.
"In one sense, he seems tough but his heart goes soft for women and children. In one sense, he seems macho to the point of seeming to objectify them, yet he has banned swimsuit competitions in beauty pageants so they won't be objectified," he said on Tuesday, December 1.
Women's rights group Gabriela condemned Duterte on Tuesday after admitting in front of thousands of supporters that he is a womanizer.
"Womanizing and treating women as objects are an affront to women and it should not be flaunted. This reeks of machismo, reinforces the society's low regard of women and consequently increases women's vulnerability to violence and abuse. This is both distasteful and unacceptable," said the group in a statement.
But Cayetano pointed out how Duterte has taken efforts to ensure the safety of women in Davao City. (READ: Duterte, his 6 contradictions and planned dictatorship)
Among the embattled mayor's oft-repeated lines is how he defines the safety standard policemen and military have to uphold for the country.
"If your beautiful wife or beautiful daughter can walk late at night until the wee hours of the morning in any street without being molested or hurt, that is what you strive for," he said during the concert.
Duterte has also admitted to beating up men who abuse their wives. (READ: 22 things to know about 'Duterte Harry')
Cayetano, whose sister Pia Cayetano is a professed women's rights advocate, admits Duterte is not politically-correct. But it's his actions that should hold more weight, said the senator.
"No one's perfect. I know a lot of mayors who are very politically-correct with women but in their city, women are disrespected. They have no protection," he said.
Among pro-women policies Duterte introduced in Davao City was the availability of free contraceptives from city hall since 2012.
He was also a staunch supporter of the Reproductive Health Bill while it languished in Congress.
'He doesn't force anyone'
Though Duterte admitted he has 2 wives and 2 girlfriends, Cayetano said it's also the women in the mayor's life who have made their own choices.
"He doesn't force anyone. If someone has a relationship with him, that's their choice. If one of his girlfriends is okay with him having another girlfriend, that's their choice," he stressed.
Duterte also told media on Tuesday that he is no longer a married man and is thus not committing adultery. His marriage with his first wife was annulled in 2000. (READ: Duterte and ex-wife: The ties that bind)
In the end, Cayetano still believes in Duterte and asked for the public's understanding.
"In an unperfect world, we're all looking for someone to stand up for us and I still think that's Duterte." – Rappler.com
Who won in the 2016 Philippine elections?
Check out the 2016 official election results through the link below:
Check out the 2016 unofficial election results for the national and local races through the links below
For live updates on the aftermath of the May 9 elections, check out our extensive
2016 Philippine elections
coverage!