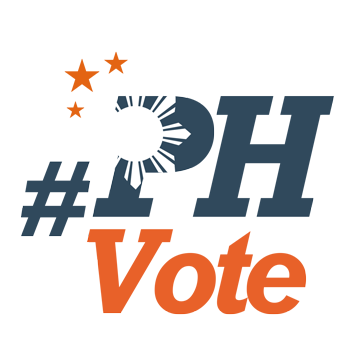 5
Rappler partners with Globe Telecom for #PHVote

MANILA, Philippines — Rappler and Globe Telecom, Incorporated on Friday, December 4, launched a partnership for the 2016 presidential elections, aimed at providing Filipino voters data, insights, and tools that will help them make an informed choice on voting day.
Globe will provide Rappler's fixed and mobile connectivity requirements for its #PHVote coverage nationwide, among other joint projects.

"Rappler and Globe are brands that symbolize the future of the Philippines. Our job now is to worry about the future. [Think of] where the Philippines is going," Globe Chairman Jaime Augusto Zobel de Ayala said during the launch of the #PHVote partnership in Taguig City. (WATCH: Rappler, Globe launch #PHVote partnership)
The telco joins Rappler's other election partners in business, government, socio-civic organizations, and academic institutions.

For Rappler CEO Maria Ressa, "social media is just your physical social network without the boundaries of time and space."
"If we can collectively harness it, we can change behavior. If we can collectively act, we can change the world," Ressa added.

Globe President and CEO Ernest Cu said the partnership will "enable Rappler to do more things with #PHVote this 2016 than what has been done in the previous years."

"Top of everyone's mind today is the election. There are so many things going on – you've got bad words being spewed out, you've got disqualifications happening – which make for a very exciting elections."
"Globe being an ICT entity that's socially bent with a lot of reach, we want to lend some of these capabilities to Rappler. And Rappler, which is the news agency of the future, is the more appropriate partner than your other traditional outlets right now," Cu said.
For the Globe CEO, the partnership's end goal is "to help get the nation more informed. [Because] getting to the truth of the issue is always a problem."
During the launch, Ressa asked Globe employees to join the #PHVote challenge. The site brings readers to the 4 phases of Rappler's election coverage: discuss, choose, vote, and monitor. (READ: Rappler's 2016 election site) – Rappler.com
Who won in the 2016 Philippine elections?
Check out the 2016 official election results through the link below:
Check out the 2016 unofficial election results for the national and local races through the links below
For live updates on the aftermath of the May 9 elections, check out our extensive
2016 Philippine elections
coverage!