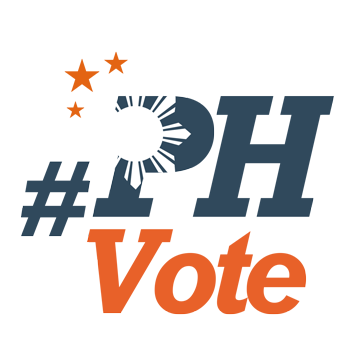 6
Poe's youth army: When politics gets in the way of friendship

MANILA, Philippines – "In politics, there are no permanent friends and enemies, only permanent interests."
Millennials working for candidates in the 2016 presidential elections would rather not think this way, but it's not been easy as they gear up for what is looking to be a closely contested race.
All camps of presidential candidates have many young people on their campaign staff. They know or are friends with at least one person from rival teams – their classmates, friends, fraternity mates, relatives, among others.
Take the case of Martin Loon, 28, a lawyer and volunteer for presidential bet Senator Grace Poe and member of the Sigma Rho fraternity whose several members are seen to be behind the disqualification cases against the senator.
Two prominent Sigma Rhoans, former Ombudsman Simeon Marcelo and former Defense Secretary Avelino "Nonong" Cruz Jr, are known supporters of administration standard-bearer Manuel "Mar" Roxas II and are being tagged by Roxas critics as instigators of the disqualification cases against Poe. The two lawyers have denied this.
Their former law firm partner and another Sigma Rhoan, Supreme Court Senior Associate Justice Antonio Carpio, voted for Poe's disqualification in the Senate Electoral Tribunal, insisting the senator is not a natural-born Filipino. (READ: Why did SC justices vote to disqualify Grace Poe?)
Two of the 3 commissioners in the Second Division of the Commission on Elections that cancelled the certificate of candidacy of Poe for the 2016 elections – Al Parreño and Arthur Lim – are also members of the fraternity.

Poe earlier said the camps of her political opponents – Roxas and Vice President Jejomar Binay – are behind the attacks against her, citing their connections to powerful people.
While his fraternity brothers are on the opposite side of the election campaign, Loon said he continues to look up to them. "I respect them, I admire them. I feel that they made decisions using their own judgment and conscience but I also have my own legal opinion on the matter. I really feel Senator Grace should be allowed to run for president," Loon said.
'Hello, Garci' days
Loon's support for Poe goes beyond his own beliefs. His stepfather, former Marine Colonel Ariel Querubin, protested the results of the 2004 presidential elections, claiming former president Gloria Macapagal-Arroyo cheated the late action star Fernando Poe Jr (FPJ).
Querubin was imprisoned from 2006 to 2010 for alleged involvement in attempts to unseat Arroyo in the aftermath of the "Hello, Garci" scandal that exposed Mrs Arroyo's phone calls to an election commissioner during the canvassing of the 2014 election votes.
"My stepfather was jailed for 4 and a half years because he questioned the legitimacy of the elections. The rightful victor then was FPJ. We feel this victory of Sen. Grace will be the indication of sorts na hindi nasayang pinaglaban nila noong 2004. This has become a personal family journey for us," Loon said.

Loon recounted how he, as a kid, saw Grace Poe speak at public events to fight for democracy. Poe was among those who first stood up to Arroyo, as others only followed suit when the former leader was already under siege, he said.
"Among all those who fought, the one who suffered the most is the Poe family. Our dad lost his freedom, some people lost their careers, political careers but Senator Grace and the Poe family lost their father fighting GMA. That's a sacrifice the country can never forget," Loon said.

Of friends and foes
Dan Remo, 23, took a leave from his job in Hong Kong to volunteer for Poe's campaign. He now heads the Metro Manila group of the Galing at Puso coalition, composed of organizations supporting Poe's presidential bid.
Like Loon, Remo has many friends belonging to other camps. Just recently, he attended the birthday party of one of Roxas' nieces together with his two friends – one is a writer for Roxas while the other is the assistant of presidential bet Davao City Mayor Rodrigo Duterte.

Try as friends might, politics could not be swept under the rug.
"My friends are entrenched, they're very passionate about what they believe in. We crack jokes from time to time. We swipe at each other all the time but you just have to agree not to broach certain subjects when we're together, especially those that are hot at the moment," Remo said, citing Poe's disqualification, Duterte's cursing of the Pope, and Roxas' media antics.
For Trish Sotto, 21, campaigning for Poe is as automatic as breathing. After all, her mother is one of Poe's friends from high school. She has personally known Poe, whom she calls Tita Grace, and said she would gladly argue for the senator. (READ: Ladies of Grace Poe)

When surrounded by Roxas supporters, Sotto said she chooses her battles. She would rather respond to questions or statements that would lead to "something productive" and not those that are only meant to aggravate differences.
"In barkada dinners, generally we avoid it. They all know that I'm so hardcore. They just sort of use light-hearted but double-edged swords, like 'Tell your Tita (Grace) naman to slide down to VP. It's not too late ha.' I just brush it off," she said.
Asked if the 2016 elections have already affected personal relationships, both Remo and Sotto gave a resounding yes.
"It's definitely caused us to walk on egg shells around each other. She's personally involved, I'm personally involved and we're close, we're like best friends. It's hard. But at the end of the day, we agree to disagree. We say 'let's park politics for a moment and just be ourselves'," Sotto explained.
'Unthinkable'
All 3 said they are rooting for Poe because of her genuine concern for Filipinos, something that, according to them, other presidential candidates do not have.
"I saw in her empathy for our countrymen and not many people have that. It's a very special gift. That's the most important credential she brings to the table," Loon said.
"I really feel she's the only one all Filipinos can rally behind. The presidency is a job, and for sure she can do it. But more than that, she can really inspire the masses to continue the passion that's been incited in the past 5 years," Sotto added.
Asked why he chose to temporarily leave his overseas job to volunteer in the campaign, Remo said he believes in Poe's track record, the very same thing critics use against her.
"I was planning to sit this elections out but when I saw the possible candidates, I just had to call Brian (Llamanzares). She ran on a very simple platform in 2013, succinct platform, support for the Freedom of Information bill, and she's done that. The country needs somebody who walks the talk, who can deliver," Remo said.
Rappler asked them: What if Poe is eventually disqualified from the race?
Silence.
The thought is far from their minds. They said they are "optimistic" about the justice system and have faith in the voters. While the SET decided favorably for Poe, she is still struggling with the cases filed before the Comelec, especially after the poll body's Second Division verdict against her, which the Poe camp has appealed.
They said it's Poe or nothing for them.
"Ayoko magsalita nang patapos. I don't think I can find it in my heart to support any other presidential candidate for 2016. Parang di ko kaya," Loon said. (I don't want to speak too soon. I don't think I can find it in my heart to support any other presidential candidate for 2016. I don't think I can do it.)
"To be honest I would vote if it comes to that but I won't campaign for anyone. My support for her is a sign of my passion and belief in her. It's something that cannot be replicated for anyone," Remo added.
"Definitely, I'll be devastated [if she's disqualified] because the clear people's choice is not allowed to serve. But I know we could not let the Philippines go on without a head of state. But to give the same kind of support that I'm giving to Grace Poe is unthinkable. It will be a huge, huge loss," Sotto said. – Rappler.com
Who won in the 2016 Philippine elections?
Check out the 2016 official election results through the link below:
Check out the 2016 unofficial election results for the national and local races through the links below
For live updates on the aftermath of the May 9 elections, check out our extensive
2016 Philippine elections
coverage!