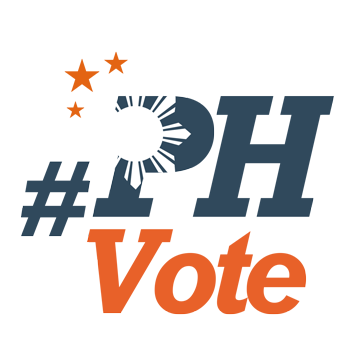 1
David camp asks SC to intervene in Grace Poe case

MANILA, Philippines – The camp of petitioner Rizalito David asked the Supreme Court (SC) to review the final decision of the Senate Electoral Tribunal (SET) upholding the natural-born status of Senator Grace Poe.
In a 74-page petition for certiorari filed past 3 pm Tuesday, December 8, David's camp asked the high court to:
issue a writ of certiorari, reversing or setting aside the decision and resolution of the SET

issue a TRO or writ of preliminary injunction to restrain or enjoin the enforcement of the decision, in the meantime that the court has yet to consider the main petition
Petitioner David also here. pic.twitter.com/NdcsXlp2ZF

— Jee Y. Geronimo (@jeegeronimo) December 8, 2015
"What we want here is harangin ang pag-enforce or pag-implement ng maling desisyon – with all due respect – ng Senate Electoral Tribunal," David's lawyer Manuelito Luna told reporters.
(What we want here is to block the enforcement or implementation of the wrong decision – with all due respect – by the Senate Electoral Tribunal.)
David's petition highlighted the dissenting opinions of the 3 SET members who voted to disqualify Grace Poe as senator: Senior Associate Justice Antonio Carpio, and associate justices Teresita Leonardo-de Castro and Arturo Brion.
The SC justices, together with Senator Nancy Binay, were outnumbered by the majority who voted to uphold Poe's natural-born status: Senators Paolo Benigno "Bam" Aquino IV, Pia Cayetano, Loren Legarda, Vicente "Tito" Sotto III, and Cynthia Villar. (READ: Senators explain votes on Grace Poe's disqualification case)
Carpio earlier said all 3 of them will inhibit from the case. But Luna said they expect the opinions of the 3 justices to "carry weight" now that the case is being elevated to the SC.
"The 3 are distinguished justices, they are one of the most brilliant, if not the most brilliant, justices in the country, and we believe that their opinions reflect the correct interpretation of the Constitution," the lawyer said.
Luna cited in particular Carpio's opinion that international laws cannot be applied automatically to confer natural-born citizenship to foundlings such as Poe. (READ: Why did SC justices vote to disqualify Grace Poe?)
"We [also] pinpointed that Senator Poe failed to register in the separate registry for foundlings and therefore, she is not entitled or cannot avail of the legal presumption of natural-born citizenship because she is an unregistered foundling," he added. (READ: TIMELINE: Grace Poe's citizenship, residency)
As for the 5 senators in the majority, Luna said they committed instances of "grave abuse of discretion or reversible errors" when they voted in favor of Poe.
"We believe that they have trespassed or went beyond the bounds of reasonableness and valid adjudication of a very important and Constitutional issue such as this which involves no less than the status of Senator Grace Poe," Luna said.
Tuesday's SC en banc session is the last one for 2015, but David's camp said the high court has existing guidelines for urgent petitions that need immediate attention.
"We leave that up to the Honorable Court…. We believe that the matter is of extreme urgency and of utmost importance, considering Poe is a candidate for president and there are pending disqualification cases against her," Luna noted. – Rappler.com
Who won in the 2016 Philippine elections?
Check out the 2016 official election results through the link below:
Check out the 2016 unofficial election results for the national and local races through the links below
For live updates on the aftermath of the May 9 elections, check out our extensive
2016 Philippine elections
coverage!

In these changing times, courage and clarity become even more important.
Take discussions to the next level with Rappler PLUS — your platform for deeper insights, closer collaboration, and meaningful action.
Sign up today and access exclusive content, events, and workshops curated especially for those who crave clarity and collaboration in an intelligent, action-oriented community.
As a bonus, we're also giving a free 1-year Booky Prime membership for the next 200 subscribers.
You can also support Rappler without a PLUS membership. Help us stay free and independent by making a donation: https://www.rappler.com/crowdfunding. Every contribution counts.