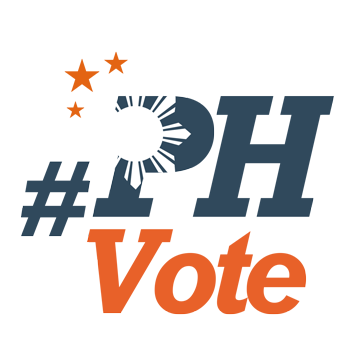 1
'Guava vs apple, duhat, durian': Ally twits Roxas' rivals in Laguna

LAGUNA, Philippines – The duhat, the "American apple," and the infamous durian – all against the "plain but energy-giving" guava.
In a presidential race that's proving to be tighter and more uncertain, a staunch ally of Liberal Party (LP) standard-bearer Manuel Roxas II used these fruit metaphors to explain his choice for president during a series of political sorties in the vote-rich province of Laguna on Tuesday, December 8.
Laguna 1st District Representative Danilo Fernandez, a known supporter of Roxas, drew applause and laughter from residents of Santa Rosa, Biñan, and San Pedro in speeches enlivened by green jokes, poetic outbursts, and metaphors.
"Tinanong ako ng isang kagawad…'Bakit yan ang dadalhin natin, si Mar Roxas (A village official asked me, 'Why are we supporting the candidacy of Mar Roxas')?" Fernandez told a crowd of supporters clad in yellow in San Pedro, Roxas' last stop in a 3-city tour of Laguna.
In a lengthy spiel before a crowd of women, students, and senior citizens, Fernandez went on to use fruits as metaphors for presidential contenders in 2016.
"Duhat....Maasim! Mapakla. Iyong idudura. Meron diyang mansanas; ang mansanas galing America. Meron diyan durian na galing sa Davao. Masarap ang durian. Paborito ko nga yun eh. Pero minsan 'pag binuksan mo [mabaho]," said Fernandez, apparently referring to Vice President Jejomar Binay, Senator Grace Poe, and Davao Mayor Rodrigo Duterte, respectively.
(There's the duhat. It's sour and bitter. Something you spit out. There's the apple; an apple from the United States. There's the durian from Davao. It tastes good and it's even my favorite, but once you open it, it stinks.)
Banana, guava
Before highlighting the fruit metaphor for his presidential bet, Fernandez tried to warm up to the crowd with his earthy humor, and referred to the "banana" candidate.
"At meron diyang saging. Ngayon, 'pag titingnan mo ang mga prutas na 'yan, hindi mo kukunin ang saging eh. Baka kunin mo yung apple kasi maganda tingnan. 'Yung duhat, parang maitim pero makintab. Yung durian, parang maganda ang kanyang hugis, pwede mong ipukpok sa iyong mukha kapag nangangati. Yung saging, hindi mo pinapansin pero yung saging 'pag kinuha mo, mataba at mahaba, napakasarap ng saging. Ang ibig kong sabihin, wala po akong masamang ibig sabihin doon," added Fernandez, who paused after a round of applause from the crowd.
(There's the banana. Now, if you look at the banana, you wouldn't pick it. You might pick the apple because it looks nice. The duhat is dark but it's shiny. The durian has a nice shape, you can even use it to scratch your face when it itches. You overlook the banana but when you get it, it's fat and long, and tastes really good.)
He continued: "Ang sinasabi ko, ang saging makinis. 'Pag hinawakan mo, makinis. Pag binuksan mo ang saging...iyong kinain, at iyong nginuya, ito'y malinamnam at kapag iyong nilulon, ito'y magbibigay sa iyo ng lakas, bitamina, di ba?"
(What I'm trying to say here is that the banana is smooth. You peel it, you chew it; it's very delicious. And if you eat it, it gives you energy and vitamins, right?)
Having warmed up the crowd, he then moved on to his true fruit metaphor for Roxas: "Pero dapat, huwag nating ihambing si Mar Roxas sa isang saging. Si Mar Roxas ihahambing ko sa isang bayabas na kung mamimili tayo, hindi maganda ang bayabas sa ating paningin subalit 'pag iyong kinuha at kinain, magpapalakas ng iyong katawan. Iyan si Mar Roxas."
(But we shouldn't compare Mar Roxas to a banana. Mar Roxas is a guava which we tend to overlook because it doesn't look appealing to us but once you get it and eat it, it will make you stronger. That's Mar Roxas.)
Fernandez made the same speech in earlier stops at Santa Rosa and Biñan, with a tweak or two in each version. (READ: In Laguna, it's NP-LP vs UNA)
It was a common-folk pitch for Roxas, who many perceive as unable to connect with the masses. Despite being the administration candidate and nabbing the endorsement of President Benigno Aquino III, Roxas' numbers have yet to be truly dominant.
In a recent privately-commissioned survey, it was Duterte who emerged as the top contender, when respondents were asked who they would pick for president should the Davao mayor enter the race.
The latest surveys commissioned for public consumption, meanwhile, place Roxas at either second, third, or tied with his top contenders.
AMLC, 'American Girl,' 'Makamura'
But it was in his introduction for Roxas in San Pedro where Fernandez went all out in contrasting Roxas with the latter's rivals, casually mentioning the controversies surrounding the other presidential candidates.
He again explained why he was supporting Roxas.
"[Mayroong] taga-AMLC (Anti-Money Laundering Council], malapit lang sa atin," said Fernandez, a clear reference to Binay, who was a long-time mayor of Makati before he was elected Vice President. The AMLC investigated money laundering allegations against Binay, leading to the freezing of several of his and his alleged dummies' bank accounts.
Alluding to survey front runner Poe, Fernandez said: "Sabi pa ng isa, meron daw diyang 'American girl.' Sabi ko, pupuwede eh. Kasi si FPJ, malapit tayo kay FPJ eh, action star. Action star rin si congressman di ba? Saka sabi ko sa sarili ko, baka ito ang magbibigay sa akin ng bagong umaga. Pero sabi ko, hindi. Tingin ko, ibibigay sa akin nito, dapit-hapon. Wala, wala; walang puso, sabi ko sa sarili ko."
(There's another candidate they call "American Girl." I told myself, she can be an option. Because FPJ, we're close to FPJ because he's an action star. I was an action star too, right? I told myself, this candidate might give me a new dawn. But I told myself, no. I think she'll only give me dusk. She has no heart, I told myself.)
FPJ refers to Fernando Poe Jr, the adoptive father of Poe. The neophyte senator is hounded by disqualification cases because she allegedly fails to meet two requirements of presidential aspirants: a natural-born Filipino and 10 years of residency in the Philippines. "Bagong Umaga," was FPJ's and his daughter's catchphrase.
"Bakit si Mar? Eh meron naman diyan si Mister Makamura. Makamura doon, makamura dito. Si Pope, di ba? Hindi rin. Hindi rin pupuwede (Why Mar? There's Mister Swears-a-lot. He swears there, he swears here. Even the Pope, right? No, it's not an option)," said Fernandez, drawing applause from the crowd.
Fernandez was referring to Duterte, who recently got flak online and offline for cursing Pope Francis when he talked about the heavy traffic caused by the Pope's recent visit to the country. The controversial Duterte is known for peppering his speeches with curse words.
Roxas, according to Fernandez, is a candidate with "ability, quality, integrity, and the capacity for the job."
"Kilala na natin ang Mar Roxas pero marami sa atin ang hindi nakakakilala kung ano talaga ang Mar Roxas sa tunay na buhay. Isa ako sa mga mapapalad na tao na napalapit kay Mar Roxas (We all know Mar Roxas but not a lot of us know who he really is. I am among those lucky enough to be close to Mar Roxas)," added the congressman, who will be running for Sta Rosa mayor in 2016.
Fernandez is part of a group of legislators who have been tagging alongside Roxas in his trips as interior secretary and eventually, as LP standard-bearer. The group, who call themselves "Anak ni Mar (Children of Mar)," are composed of LP members and allies of the ruling party.
While Fernandez's support for Roxas is unquestioned, what remains to be seen is if his pitch in the vote-rich province will bring in the votes. Roxas lost badly to Binay in Laguna in 2010, with Binay getting more than half a million votes compared to a little over 300,000 for Roxas.
The Nacionalista Party in Laguna, headed by incumbent Governor Ramil Hernandez, is coalescing with the LP for 2016. (READ: Ruling party in Laguna: One stage, two vice governors)
But opposition bet ousted governor ER Ejercito's popularity in the province will prove to be a challenge for the ruling party. – Rappler.com
Who won in the 2016 Philippine elections?
Check out the 2016 official election results through the link below:
Check out the 2016 unofficial election results for the national and local races through the links below
For live updates on the aftermath of the May 9 elections, check out our extensive
2016 Philippine elections
coverage!