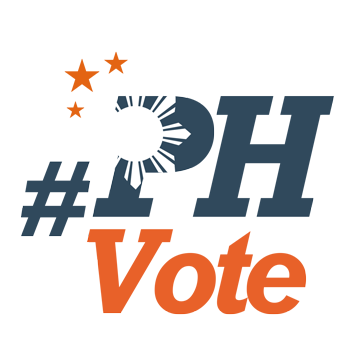 1
Grace Poe nemesis declared nuisance bet

MANILA, Philippines (UPDATED) – The Commission on Elections (Comelec) on Wednesday, December 9, said it has disqualified Rizalito David, a known nemesis of Senator Grace Poe, from the presidential race.
In a resolution, the Comelec Second Division granted the petition of the poll body's law department to declare David a nuisance candidate, and to cancel his certificate of candidacy (COC).
The Comelec Second Division promulgated this decision on December 3, but released it to reporters only on Wednesday. Comelec Commissioners Al Parreño, Arthur Lim, and Sheriff Abas – who earlier also disqualified Poe – signed the resolution.
Explaining why it disqualified David, the Comelec Second Division said David claimed he was nominated by Kapatiran Party.
Kapatiran Party refuted David's claim that he is the party's official candidate.
The Comelec Second Division said this means David "can only be considered to be running as an independent candidate or one without support by a political party."
The Comelec Second Division also said David "has no bona fide intention to run" for president.
'No proof' of funding
The division pointed out that in his COC, David wrote "that he is a 'broadcaster.'"
"While such is a noble way to earn a living, a clear proof however of his financial capability to run a nationwide campaign is absent," the poll commissioners said.
David has repeatedly tried to remove Poe from the Senate and, in effect, bar her from running for president in May 2016.
David earlier filed a petition before the Senate Electoral Tribunal (SET) to disqualify Poe as senator. The SET eventually junked David's petition.
Later, David also filed a petition against Poe before the Comelec. The petition, which is pending before the poll body, revolves around the senator's citizenship.
Supreme Court
In a phone interview with Rappler, David said he will go through the procedure and file a motion for reconsideration on Monday, December 14.
If the Comelec does not change its position, he plans to bring the issue to the Supreme Court (SC).
He criticized the Comelec Second Division for "adding another requirement" for presidential aspirants like him.
"'If you don't have the money, you can't run.' That's what they're saying: 'You're only a broadcaster, you have no capacity to launch a national campaign.' [That] is wrong, that is unjust, and discriminatory, because candidates may be qualified intellectually [and] with competence," he told Rappler.
"Sa Omnibus Election Code, walang sinasabi na minimum amount to spend per voter – P10 [is the] maximum but no minimum. So if I can spend 10 centavos per voter, [sapat] na yun. Why are they using money against me?"
(In the Omnibus Election Code, there's no minimum amount to spend per voter – P10 is the maximum but no minimum. So if I can spend 10 centavos per voter, that should be sufficient enough. Why are they using money against me?)
He lamented that unfortunately, for those who don't have the money, they "can be easily dismissed as nuisance candidates."
"Kapag tinagalog mo yung nuisance: nang-iinis. Mukha ba akong nang-iinis? Hindi ba dapat on their own, change that thing already to eligible or ineligible?" he added.
(If you translate 'nuisance' to Tagalog: It means 'nang-iinis.' Do I look like I'm annoying anyone? Shouldn't they, on their own, change that thing already to eligible or ineligible?)
He called on the Comelec to exercise its authority with more prudence and justice.
When asked about how he will launch a national campaign, he said there are "several Catholic charismatic organizations backing me up."
He mentioned a few: Soldiers of Christ, Servant Community, and Children of Light.
"I plan to go to the parishes because that is where my supporters are. And in the organizations as of now who are backing up my campaign, they're already composed of 300,000 members all over the Philippines," he said. – with a report from Jee Geronimo/Rappler.com
Who won in the 2016 Philippine elections?
Check out the 2016 official election results through the link below:
Check out the 2016 unofficial election results for the national and local races through the links below
For live updates on the aftermath of the May 9 elections, check out our extensive
2016 Philippine elections
coverage!

In these changing times, courage and clarity become even more important.
Take discussions to the next level with Rappler PLUS — your platform for deeper insights, closer collaboration, and meaningful action.
Sign up today and access exclusive content, events, and workshops curated especially for those who crave clarity and collaboration in an intelligent, action-oriented community.
As an added bonus, we're also giving a free 1-year Booky Prime membership for the next 200 subscribers.
You can also support Rappler without a PLUS membership. Help us stay free and independent by making a donation: https://www.rappler.com/crowdfunding. Every contribution counts.