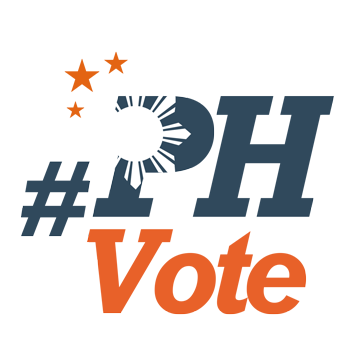 1
Duterte to Roxas: 'UPenn graduate ka, and not Wharton!'

DAVAO CITY, Philippines – They have not yet slapped each other physically, but the verbal tussle between the former "good friends" – now rivals for the presidency – continues.
Even after it has been confirmed that administration standard-bearer Manuel Roxas II is a Wharton graduate, Davao City Mayor Rodrigo Duterte insisted that the former interior secretary should not be considered as such because he completed only an undergraduate degree from the University of Pennsylvania (UPenn).
"Mar graduated at the University of Pennsylvania – that's correct – but he is never a graduate of Wharton as what he claims to be," the mayor insisted on Tuesday, December 15.
"A Wharton graduate is a person who finishes his masters degree at Wharton, meaning you are a graduate of MBA at Wharton. In your case, Mar, you are not, so don't claim to be a man you cannot be...because you are not. UPenn graduate ka (You are a UPenn graduate), and not Wharton!" he added.
Roxas had dared Duterte to slap him if it's proven that he's not a Wharton graduate, as the mayor claimed. (READ: Roxas to Duterte: I dare you, slap me)
The exchange between Roxas and Duterte started when Roxas said it was a "myth" that Davao City was the most peaceful in the country. Citing data from the Philippine National Police (PNP), Roxas said Davao ranked 4th highest in crime incidents in the country in 2014.
Duterte later slammed Roxas' lackluster performance in the aftermath of Super Typhoon Yolanda (Haiyan) and said he would slap him if he sees Roxas on the street. He later claimed that Roxas' Wharton degree was a myth.
A background check conducted by Rappler on Roxas' credentials – part of a fact-checking process involving claims of public officials about their degrees – revealed that Roxas indeed graduated from Wharton.
"Manuel Araneta Roxas II" graduated with a degree of Bachelor of Science in Economics from the University of Pennsylvania, under the "Wharton Undergraduate" division. (READ: Wharton a 'myth'? Facts about Mar Roxas and his economics degree) – Rappler.com
Who won in the 2016 Philippine elections?
Check out the 2016 official election results through the link below:
Check out the 2016 unofficial election results for the national and local races through the links below
For live updates on the aftermath of the May 9 elections, check out our extensive
2016 Philippine elections
coverage!