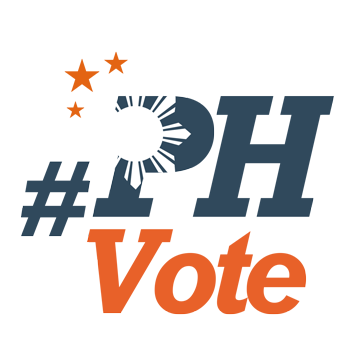 1
FVR to 2016 bets: Act like a world-class PH president

MANILA, Philippines – Be a world-class president.
This was former president Fidel V. Ramos' advice to presidential aspirants in the 2016 elections, amid a heated word war between administration candidate Manuel "Mar" Roxas II and Davao City Mayor Rodrigo Duterte.
"My advice is very simple: Act like a Philippine president that must be competitive nationally; meaning ikukumpara ka sa ibang pangulo ng Pilipinas (you'll be compared to other Philippine presidents). But beyond that, the Philippine president must be world-class," Ramos told the media at the Pandesal Forum on Wednesday, December 16.
He added a president must act like a "national model," as he or she would represent the country at the United Nations, Asia Pacific Economic Cooperation (APEC), and the Association of Southeast Asian Nations (ASEAN), among others.
Ramos said the country is no longer in the period of warriors and revolutions. Unity, he said, is more important than internal conflicts.
"This is now the 21st century....We are no longer in the period of Antonio Luna, Emilio Aguinaldo. Dapat magkakasama, di nagpapatayan, at nagbubuklod-buklod upang i-angat ang ating Inang Bayang Pilipinas (We should all work together, not killing each other, united to lift up our Mother Land, the Philippines)," Ramos said.
Duterte earlier slammed Roxas' lackluster performance in the aftermath of Super Typhoon Yolanda (Haiyan) and said he would slap him if he sees Roxas on the street. He later claimed that Roxas' Wharton degree was a myth.
Roxas then dared Duterte to slap him if it's proven that he's not a Wharton graduate, as the mayor claimed. Duterte, for his part, maintained Roxas lied and is "only a graduate of the University of Pennsylvania," not Wharton. (READ: Duterte to Roxas: 'UPenn graduate ka, and not Wharton!')
Ramos said, however, that violence is not the solution. After all, the problems of the country are far more serious than that.
"Slapping, fighting, killing each other will not solve the problem. The real problem of the world today and the Philippines is fighting poverty, fighting natural calamities, or preparing for them if we cannot fight them; to mitigate climate change, especially floods and long droughts that will kill all agriculture," he said.
A background check conducted by Rappler on Roxas' credentials – part of a fact-checking process involving claims of public officials about their degrees – revealed that Roxas indeed graduated from Wharton.
"Manuel Araneta Roxas II" graduated with a degree of Bachelor of Science in Economics from the University of Pennsylvania, under the "Wharton Undergraduate" division. (READ: Wharton a 'myth'? Facts about Mar Roxas and his economics degree) – Rappler.com
Who won in the 2016 Philippine elections?
Check out the 2016 official election results through the link below:
Check out the 2016 unofficial election results for the national and local races through the links below
For live updates on the aftermath of the May 9 elections, check out our extensive
2016 Philippine elections
coverage!