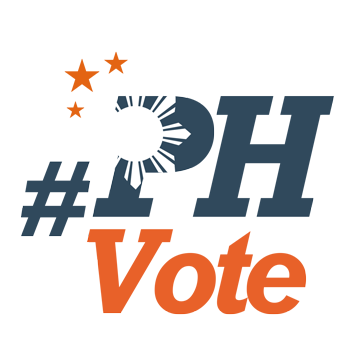 3
Wharton: Yes, Roxas is our 'graduate'

MANILA, Philippines – Is he or isn't he a "graduate" of the prestigious Wharton School?
It's the latest question fielded against Liberal Party (LP) standard-bearer Manuel Roxas II, after his friend-turned-political foe Davao City Mayor Rodrigo Duterte accused him of lying about his Wharton degree, a subchapter in a verbal tussle that saw the two presidential candidates challenge each other to a slap-fest, a fist fight, a gun duel, until Roxas eventually said it was best to focus on "issues."
Rappler earlier confirmed that Roxas indeed earned a degree from the Wharton School, the University of Pennsylvania (UPenn)'s business school, as part of our fact-check involving claims of public officials about their degrees. (READ: Wharton a 'myth?' Facts on Mar Roxas and his economics degree)
He graduated in 1979 with a degree in economics, majoring in finance.
On his official website for his 2016 presidential campaign, it says "[Roxas] graduated from… the Wharton School of Economics at the University of Pennsylvania in 1979."

But online, there were those who insisted Roxas did not have the right to claim himself a "graduate" of Wharton, since he only earned an "undergraduate" but not a graduate degree.
Duterte insisted on the same, telling reporters in an interview on Tuesday, December 15, that while Roxas can claim to have graduated from the UPenn, he can't say he graduated from Wharton.
The mayor insisted: "Mar graduated at the University of Pennsylvania – that's correct – but he is never a graduate of Wharton as what he claims to be. A Wharton graduate is a person who finishes his masters degree at Wharton, meaning you are a graduate of MBA at Wharton. In your case, Mar, you are not, so don't claim to be a man you cannot be...because you are not. UPenn graduate ka (You are a UPenn graduate), and not Wharton!"
But Wharton does offer undergraduate degree courses.
And it turns out that Duterte and Filipinos online have the terms all wrong.
In an email to Rappler correspondent Raymon Dullana, Wharton said the terms "graduate" and "alumnus" are the same.
"The word 'graduate' and 'alumnus' are synonymous. Wharton offers both undergraduate and MBA degrees. Mr. Roxas received his undergraduate degree. An undergraduate degree is a pre-requisite for admission to nearly all accredited graduate schools including those that bestow an MBA," Wharton School Media Relations Director Peter Winicov said in an email.
Rappler asked Winicov whether a person who earned an undergraduate degree from the Wharton School would be called a "Wharton graduate."
He added:
The University of Pennsylvania Registrar confirmed Mr. Roxas' Wharton degree as follows:

Name: Manuel "Mar" A. Roxas II

Wharton Undergraduate degree: Bachelor of Science in Economics, 1979

Major: Finance
A copy of the Wharton School's 2006 Alumni Directory also lists "Manuel Araneta Roxas II," then still a senator, as an alumnus of the business school.

Different political camps have criticized the exchange between the two presidential candidates, pointing out that it distracts from real issues at hand. Roxas said as much on Wednesday, December 16, calling on Duterte to end the word war and instead focus on their plans for the future. – Rappler.com
Who won in the 2016 Philippine elections?
Check out the 2016 official election results through the link below:
Check out the 2016 unofficial election results for the national and local races through the links below
For live updates on the aftermath of the May 9 elections, check out our extensive
2016 Philippine elections
coverage!