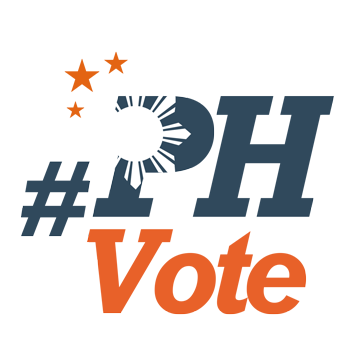 7
3 bets for Makati mayor: What do Binay, Jumawan, Peña promise?

MANILA, Philippines – With suspension orders, a threatened family dynasty, and two major warring camps, Makati has all the ingredients to make the upcoming elections an interesting one for players and spectators alike.
The controversies the Makati city government had to endure in the past year are enough to discourage any budding politician, and yet 3 individuals have submitted their names in the hopes of becoming the next city mayor.
After all, winning in Makati means being at the helm of the country's premier business district, a city of tremendous wealth and opportunities that is also famous – or infamous – for the benefits residents receive from the city government.
There is incumbent Makati 2nd District Representative Abigail Binay, daughter of former city mayors Vice President Jejomar Binay and Elenita Binay and sister of dismissed Mayor Jejomar Erwin "Junjun" Binay Jr. On her shoulders lie the burden of protecting and continuing the family name in Makati. (READ: Abby Binay files COC for Makati mayor)
She is running under the United Nationalist Alliance (UNA) with Makati 1st District Representative Monique Lagdameo as running mate.
Then there is elected Vice Mayor Romulo "Kid" Peña Jr, who now wants 3 more years in city hall after getting a taste of the mayoral post following Junjun's suspension and dismissal orders this year. (READ: Kid Peña: I don't consider the Binays as my enemies)
Peña picked Karla Mercado, daughter of Binay political rival and former vice mayor Ernesto Mercado, as his vice mayoral candidate. They are both running under the Liberal Party (LP) banner.
Unknown to many is a 3rd name, Jimmy "Jimboy" Jumawan, an art instructor with no political background. He just wants change in the city he loves. He and running mate Edgardo Padrigon are running under the Partido Bagong Maharlika. (READ: Art instructor runs for Makati mayor)
Rappler looks at the initial plans of the 3 hopefuls for Makati city mayor.
Abigail Binay: Following her father's lead

Abby's plans are hinged on continuing and improving on the "Serbisyong Binay (Binay Service)" platform, which her father started in Makati in 1986.
"'Serbisyong Binay' is tried and tested. 'Serbisyong Binay' is not lip service to the electorate. It is not insensitive and inept. Rather, it is a genuine and honest pro-poor public service that aspires for inclusive growth," Abby told Rappler.
"But 'Serbisong Binay' is also realistic in the sense that there can be no inclusive growth unless there is revenue, and there will be no revenue if the business sector does not have the trust and confidence that the taxes they pay are properly used by the city government," added the 3-term congresswoman, who considers her mayoral bid as a "big sacrifice."
According to Abby, public investments in the city will be focused on 3 domains under her administration:
A comprehensive education agenda to ensure Makati youth has access to the "rapidly evolving economic opportunities"
Raising the standards and quality of the city's infrastructure "to ensure the sustainability and continued expansion of its economy"
Access of Makati residents to programs that would "improve quality of life" such as health care, the Blu Card benefit program for senior citizens, and environment enhancement
Abby plans to closely work with the city council to ensure that education will receive the biggest allocation in the city budget, followed by infrastructure, health, and social welfare.
"As ingrained in me by my parents, education is the greatest social equalizer. It rescued my father from a life of poverty and hardship, and has become an integral part of the city's agenda of inclusion. To sustain Makati's economic growth, we need to ensure that our children grow up to be truly productive," she said.
Abby also plans to simplify the tax collection process by looking for the latest technology that would make revenue collection more efficient. She plans to adopt "progressive" land use and zoning policies to adjust to the needs of Makati's enterprises and to raise real estate values in the city, and grant incentives to emerging small and medium enterprises in Makati.

Abby also plans to introduce new programs.
"In my administration, the people of Makati can expect innovative programs involving: children that require special education, assessment and collection of business taxes, the establishment of a Makati City Development Corporation, where each and every resident of Makati City will directly participate in and benefit from, advanced disaster and emergency management, and greater transparency in government using the latest information technology," she added.
Abby, however, plans to continue Makati's existing resettlement program for informal settlers as well as the Blu Card benefit program for the elderly despite charges of overpricing and ghost beneficiaries.
She also plans to bring back Makati's "sister city" agreements with about 670 local government units (LGUs), which Peña removed following the corruption allegations thrown at the Binay family.
"I remember my father telling me that if you are a mayor or if you are holding any executive position, and you want to actually help the people and make a difference in their lives, you must be prepared to implement programs that may lead to people filing cases against you," said Abby.
"As long as your actions are founded on what is right and what is legal, then the threat of being sued should not be a hindrance for you to do good," she added.
Kid Peña and the promise of a 'Bagong Makati'

"Ang paglilingkod na may kalinga at puso, 'yan po ang handog ng 'Bagong Makati' (Service with care, that is the gift of 'Bagong Makati')."
This was the rallying cry of Peña when he delivered his State of the City Address (SOCA) on October 12, 2015, the same day he filed his COC and bared his plans for the mayoral position.
The LP candidate is bent on bringing about change in Makati, introducing reforms which he says will put an end to the supposed failures of the Binay administration.
His 10-point agenda as acting mayor, which he told Rappler, will also be the backbone of his platform, includes the following:
"Makati First" policy
Increasing benefits for senior citizens
Welfare of city government employees
Improving city's disaster risk reduction and management (DRRM) efforts by purchasing more state-of-the-art equipment and training DRRM officers
Taking care of the poor, especially those in resettlement areas
Giving respect and importance to persons with disabilities and city service workers
Environment management
Providing decent jobs
Education
Peace and order for the city's development
As part of his "Makati First" policy, Peña has stopped the implementation of the "sister city" program, which previously allowed residents of Makati's sister cities, depending on the contract between the LGUs, to avail themselves of the services being offered by the Makati city government, and vice versa.
"Hindi po tayo madamot, subalit ang nais lamang po natin [ay] magsimula muna ang pagtulong at pagkalinga sa ating mga kababayan dito sa lungsod ng Makati. Ang Makati ay para sa kapwa ko taga-Makati," said Peña.
(We're not being selfish, but what we want is for the help and care to be given to Makati residents first. Makati is for its people.)
In his 50-minute SOCA speech, Peña emphasized that he will improve the city's services for senior citizens by working with the Makati Health Department and the Ospital ng Makati to provide ambulatory medical services to households with elderly residents.
Peña plans to continue the existing Blu Card program as well, even if he himself is facing a graft complaint for allegedly overpricing the new contract for the supplier of the free birthday cakes for the elderly.
Peña also promises to increase the cash benefits of Makati seniors from around P3,000 annually to P10,000.
The acting Makati mayor has promised to fully automate the payroll system for all city hall employees by end-2015, part of his campaign to rid city hall of its alleged ghost employees.

Peña is also in consultation with various departments to determine which areas in Makati can be used to create more in-city resettlement areas for informal settlers.
"Pangarap natin na walang lehitimong taga-Makati na mapaalis sa lungsod dahil ang ating nais ay direkta nilang matanggap ang lahat ng benepisyong laan sa kanila," said Peña. (My wish is for legitimate residents of Makati not to be moved out of the city because I want them to directly receive the benefits from the city government.)
He visited Makati Homeville in Calauan, Laguna, and promised its residents to fast-track the processing of their electricity and water connection applications.
He plans to provide decent jobs to residents by continuing the city's job fair programs and by opening opportunities for those in the private and public sectors who want to set up business in Makati.
Like Abby Binay, Peña also plans to introduce digital innovations into the city's financial management system, government and building permit application processes, as well as the consolidation and dissemination of data at the barangay level.
The LP candidate promises to provide free Internet access for the whole city primarily for the educational use of Makati's students. Peña recognizes that the youth have a crucial role to play in scrutinizing public officials and joining local political discourse.
"Naniniwala po tayo na kapag ang paglingkod ay may katapatan, may integridad, at may dignidad, kasama na ang tunay na puso para sa taga-Makati, malayo at malawak ang mararating ng pondo ng bayan (I believe that if we serve with honesty, integrity, and dignity, together with a true heart for the people of Makati, the city's fund will be used efficiently)," said Peña.
Jimboy Jumawan: Going against the big guys

Jumawan, who choreographs and directs stage plays and performances, knows being an unpopular candidate is a setback to his campaign, but he remains unfazed.
"Lahat ng bagay napag-aaralan. Kasi 'yung mga naging mayor, kahit 'yung mga nakaupo ngayon, nung una, wala rin silang alam," Jumawan told Rappler in an interview. (Everything can be studied. Even those sitting as mayors now had no idea how it's like at the start.)
The 53-year-old is a political neophyte, having held no previous elected position in government.
"'Yung puso mo, 'pag willing kang maglingkod, matututunan mo 'yung mga bagay na dapat. As a neophyte, 'yun ang term ko, wala po kaming alam sa corruption, wala kaming alam sa katiwalian. We can do that (serving the public) with our whole heart, aming puso na open," he added.
(If you are willing to serve and your heart is open, you will be able to learn. As a neophyte, the term I'm using to refer to myself, I don't know anything about corruption. We can serve the public with our whole heart.)
In a bid for greater transparency, one of Jumawan's primary plans for Makati is to make the city government's financial activities open to the public.
He plans to create a Makati People's Council, which he describes as a council "apart from the city council who's going to approve the project first before the city council can sign it and approve it [and] before the action or the project has to be legally done."
Jumawan said this new council will be composed of representatives from the different sectors in the city.
He also plans to improve the dissemination of the city government's publications.
Jumawan said he wants to increase the number of social services personnel in the city, such as street sweepers, gardeners, and traffic enforces.
In the area of poverty alleviation, Jumawan, just like his opponent Peña, wants in-city relocation houses for informal settlers.
"Sa mga mahihirap, 'yung pabahay nila. Di naman po sigurong [tama na] ilipat sila sa malayong lugar tapos walang trabaho, tubig, kuryente. Puwede naman po dito sa [Makati]," he said.
(One of my plans include housing for the poor. I don't think it's right that informal settlers are being transferred to far places where they do not have jobs and access to water and electricity. They should stay here in Makati.)
However, pressed for his stance on the various controversial programs in Makati as well as the plans of his rivals, Jumawan conceded he is still studying them.

"We are not running para makipagbanggaan sa kanila. Di po kami sikat, di po kami kilala, di po kami big time. We're just neophytes talaga. In our hearts, kakandidato po kami kasi meron po kaming adhikain sa aming puso na gawin sa Makati," Jumawan said.
(I am not running because I just want to fight them. I'm not popular and I'm not big-time. I'm a neophyte. I'm running for mayor because I have a genuine intention in my heart to serve Makati.)
He also said that he has a big respect for both Abby Binay and Peña, who he thinks have made various contributions to the improvement of Makati during their respective terms.
"Kapag loobin ng Panginoon na maiupo kami, may chance kami na gawin 'yun sa mabuting paraan, sa mapagpakumbabang paraan, eh di papatunayan namin 'yung sinasabi ni [President Benigno Aquino III] na totoong taong-bayan ang boss. Sila ang boss and we will serve them humbly," Jumawan said.
(If the Lord wills that I win, to do our plans in a good and humble way, then we will prove what President Benigno Aquino III said that the public is the boss. They are the boss and we will serve them humbly.) – Rappler.com
Who won in the 2016 Philippine elections?
Check out the 2016 official election results through the link below:
Check out the 2016 unofficial election results for the national and local races through the links below
For live updates on the aftermath of the May 9 elections, check out our extensive
2016 Philippine elections
coverage!