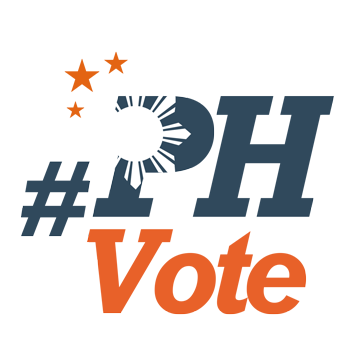 2
'Mourning for peace' in Samar as election-related violence continues

SAMAR, Philippines – A known supporter of a political candidate in this province was shot by a still unidentified gunman on Wednesday, December 30.
Jojo Taduyo, 28, is believed to be the latest victim of election-related violence perpetrated by private armed groups (PAGs) in Samar. He was brought to the St Camillus hospital in Calbayog City after he got wounded in the shooting incident on Wednesday afternoon.
The incident took place just two days after Philippine National Police chief Director General Ricardo Marquez came to Calbayog City to personally order the province's police force to stamp out PAGs maintained by local politicians.
Calbayog City Mayor Ronald Aquino said Samar is "mourning for peace."
"We are against any form of terroristic act here and we are obliged to
be against it together," Aquino said. "This is an attack on our unity
and peace."
He urged the people to be vigilant against perpetrators of election-related violence.
On Monday, December 28, Marquez directed Samar police to enforce the law "without fear or favor" against local politicians reportedly maintaining private armed groups, and to dismantle the groups.
Marquez and Interior Secretary Mel Senen Sarmiento went to Calbayog City to meet with civil society groups on the killings and human rights violations reportedly committed by PAGs in the province, lending to a climate of impunity that encourages further violations.
"Failure to address private armies puts political opponents and ordinary civilians at continued risk from powerful local politicians," Marquez said.
"The police must be beyond the influence of politicians in their
respective areas and need to enforce the full force of the law without
fear or favor," he added.
Samar is one of 6 provinces in the PNP's election watchlist for the 2016 polls. (READ: Rising violence, fear in Samar ahead of polls)
'Mourning for peace'
While the PNP had neutralized the Moloboco and the Montealto PAGs in the province, police said there are still remnants of these groups being maintained by some unidentified politicians in Samar.

The PNP said it has a list of the group's members and is taking steps to neutralize them.
"Dismantling private armies is a necessary step to end election
violence in Samar," Marquez said during his meeting with the civil society groups.
Elections in Samar have been marked by some politicians' use of PAGs to extend their grip on power.
On September 15 this year, 5 members of the Regulacion family – including children ages two and 5 – were massacred in what has become the most gruesome election-related violence in Samar.
Since January 2015 to date, the Calbayog police recorded 23 killings, believed to be election-related.
Former army colonel Emil Zosa said, "This is an assault on my home, my city. It's where I grew up." – Rappler.com
Who won in the 2016 Philippine elections?
Check out the 2016 official election results through the link below:
Check out the 2016 unofficial election results for the national and local races through the links below
For live updates on the aftermath of the May 9 elections, check out our extensive
2016 Philippine elections
coverage!