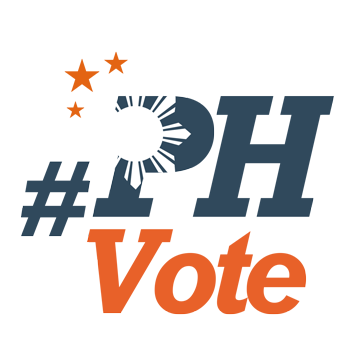 1
PNP recalls security detail for VIPs ahead of 2016 elections

MANILA, Philippines – Police personnel assigned to protect VIPs, including candidates in the coming 2016 elections, incumbent public officials, and private individuals, have been recalled by the Philippine National Police (PNP) ahead of the election period beginning January 10, 2016.
The move is in compliance with a Commission of Elections (Comelec) resolution that says "all authority granting security personnel or bodyguards are hereby revoked at the start of the Election Period."
Speaking to reporters on Wednesday, January 6, PNP Police Security and Protection Group (PSPG) Chief Superintendent Alfred Corpus said private individuals who had been assigned police personnel were told on December 10 their security detail would be recalled by January 9.
Corpus said at least 800 cops are expected to report back to the PSPG office on January 11.
The recall affects the following:
Candidates for the…2016 elections or their immediate family members within the second degree of consanguinity or affinity

Incumbent public officials, whether elected or appointed

All private individuals
Those who still need security should "seek clearance and authority from the Comelec," said Corpus.
Republic Act 7166 says that during the official election period, "no candidate for public office, including incumbent public officers seeking election to any public offices, shall employ, avail himself of or engage the services of security personnel or bodyguards, whether or not such bodyguards are regular members of the Philippine National Police, the Armed Forces of the Philippines (AFP) or other law enforcement agency of the Government."
The law further states that should "circumstances warrant, including but not limited to threats to life and security of a candidate," he or she can ask the Comelec to allow a PNP or Armed Forces of the Philippines member to provide him or her security.
Corpus, however, told reporters that candidates, should they be allowed by Comelec, can only avail of "protection agents" and not police personnel.

Politicians not seeking a post in 2016 can still be assigned a maximum of two security personnel but should also seek Comelec clearance, said Corpus.
Cops recalled from their previous assignments will undergo retraining and refresher courses, or will be assigned to different key PSPG units and tasks, including securing the Comelec itself.
During the election period, persons are not allowed to carry or transport firearms and other deadly weapons in public. The issuances of new firearms licenses will also be suspended during the same period.
Exceptions to the rule are members of the PNP, AFP, and other law enforcement agencies duly deputized in writing by the Comelec, but they should also be in full uniform and in "actual performance of [their] election duty in the specific area designated by [Comelec]." – Rappler.com
Who won in the 2016 Philippine elections?
Check out the 2016 official election results through the link below:
Check out the 2016 unofficial election results for the national and local races through the links below
For live updates on the aftermath of the May 9 elections, check out our extensive
2016 Philippine elections
coverage!