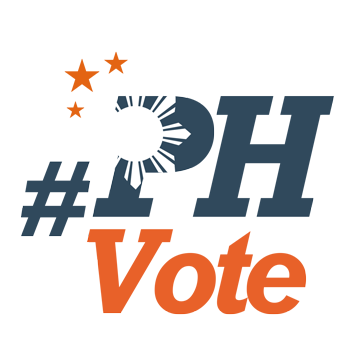 3
What are not allowed when election period starts January 10

Under Section 3 of our Omnibus Election Code (OEC), the period
"ninety days before the day of the election and … thirty days thereafter"
constitutes the so-called
"election period."
While the election period is not supposedly due to commence until February 9, 2016 (which is 90 days before the May 9, 2016, elections), this year, the Commission on Elections (Comelec) decided to move it to January 10, 2016, or 30 days in advance. The poll body did that citing its power under Section 22 of Republic Act Number 8436 (the election automation law) to alter dates for certain pre-election acts.
The commencement of the election period signifies the proximity of the elections. More importantly, it is when many acts start being prohibited.

What government officials cannot do
First, government officials and employees should note that the following acts are prohibited during the election period:
Suspension of elective local officials (Section 261 [x], OEC)
Transfer or movement of officers and employees in the civil service. (Section 261 [h], OEC)
Violation of these prohibitions are not only election offenses, but could constitute as a ground for disqualification if the offender is running for an elective public office.
It must be recalled that the ouster of Antique Governor Exequiel Javier in early 2015 was rooted in his order to suspend Valderrama Mayor Mary Joyce Roquero for 30 days – which he issued within the election period.
What you need to know about the gun ban
For the general public, it is equally important to note is that the gun ban commences with the election period. This means 3 things:
The bearing, carrying, or transporting firearms or other deadly weapons – whether licensed or not – in public places would be an election offense. It is punishable with imprisonment of not less than 1 year but not more than 6 years.
Issuance of firearms licenses and of Permits to Carry Firearms Outside Residence (PTCFOR) are also suspended.
Those PTCFOR, Mission Orders, Letter Orders, and Acknowledgement Receipts previously issued are deemed ineffective, and without force and effect.

While the law allows Comelec to exempt various individuals from the ban, Comelec limited the grant of exemptions to select government officials and law enforcers. The full list of exempted individuals is in Rule III, Section 1 of Comelec Resolution Number 10015.
It must be noted that this year, Comelec once again totally disallows private individuals from applying for an exemption. The exceptions are cashiers, disbursing officers, and members of private security service providers, but under specific conditions.
If you are a private individual, say a politician not falling in the exempted list, you cannot personally apply for a gun ban exemption regardless of how eminent the threat in your life is. Your option is to rather employ a private security service, which under the rules is the one that should seek a gun ban exemption.
What to expect at checkpoints
To ensure compliance with the gun ban, the Comelec conducts checkpoints in all cities and municipalities around the country. Comelec Resolution Number 10029 provides for the full guidance for its conduct, however here are some of the important points that everyone should be aware of:
c. Upon approach to any Comelec checkpoint, the team manning it must require the motorist/s to slow down and courteously request to dim the headlights and turn on cabin lights. In a checkpoint inquiry, the occupants cannot be compelled to step out of the vehicle.
d. Only visual search is required. The search which is normally permissible is limited to visual search where the officer simply looks into the vehicle and flashes a light therein without the car's door.
e. No person may be subjected to a physical or body search in the absence of any reasonable ground to believe that a person has just committed, is about to commit or is committing a crime.
f. The public is not obliged to open the glove compartment, trunk or bags. The personnel manning the checkpoint cannot compel the motorist to open the trunk or glove compartment of the car or any package contained therein.
g. Ordinary/routine questions maybe asked with courtesy. Checkpoint may involve only a brief detention of travelers during which the vehicle's occupants are required to answer brief question or two."
Checkpoints are not just for guns
It is important to note that while the checkpoint is primarily for firearms, other prohibited items – such as illegal drugs, endangered flora and fauna, among others – may also be legally seized so long as they are discovered under the same condition and also on "plain view."
Plain view means that it is immediately apparent to the officer that the item he observes may be evidence of a crime, contraband, or otherwise subject to seizure. Example is when upon flashing of light on your window, he sees packets of shabu laying on your car seat.
While nothing could possibly go wrong with the above guidelines, the situation on the ground could be entirely different. Checkpoints can go unnecessarily intrusive as we have observed in the past, and officers conducting them may even do the exact opposite of the above guidelines.
Thus, it is very important for the public to familiarize themselves with the above guidelines to know not only the limitation of a Comelec checkpoint, but their rights under those circumstances.
Should something go wrong or if you feel suspicious, start documenting inconspicuously, either in photo or video, the people conducting the search and the very search itself. Take note of the names and faces of the officers involve for reporting purposes later on. In other words, be vigilant! – Rappler.com
Emil Marañon is an election lawyer who served as chief of staff of recently retired Comelec Chairman Sixto Brillantes Jr. He is currently studying Human Rights, Conflict and Justice at SOAS, University of London, as a Chevening scholar.
Gun image from Shutterstock
Who won in the 2016 Philippine elections?
Check out the 2016 official election results through the link below:
Check out the 2016 unofficial election results for the national and local races through the links below
For live updates on the aftermath of the May 9 elections, check out our extensive
2016 Philippine elections
coverage!

In these changing times, courage and clarity become even more important.
Take discussions to the next level with Rappler PLUS — your platform for deeper insights, closer collaboration, and meaningful action.
Sign up today and access exclusive content, events, and workshops curated especially for those who crave clarity and collaboration in an intelligent, action-oriented community.
As a bonus, we're also giving a free 1-year Booky Prime membership for the next 200 subscribers.
You can also support Rappler without a PLUS membership. Help us stay free and independent by making a donation: https://www.rappler.com/crowdfunding. Every contribution counts.