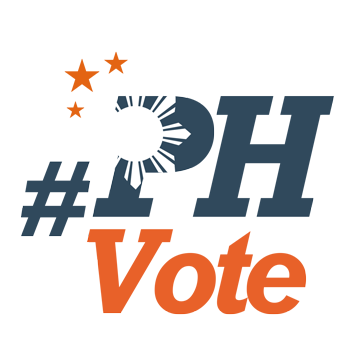 1
Comelec adopts Guanzon comment vs Grace Poe

MANILA, Philippines – The Commission on Elections (Comelec) on Tuesday, January 12, adopted the comment filed before the Supreme Court (SC) by Comelec Commissioner Rowena Guanzon on presidential aspirant Senator Grace Poe.
"The commission en banc will be…confirming the comment that has been filed in the cases of Tatad et al," Comelec Commissioner Arthur Lim said in a rare media briefing with all Comelec members.
This is the comment filed by Guanzon before the SC on Thursday, January 7.
The comment involves the consolidated petitions filed against Poe by former senator Francisco Tatad, university professor Antonio Contreras, and former law dean Amado Valdez.
Lim said the Comelec will publish a resolution on this on Tuesday afternoon or Wednesday morning, January 13.
The Comelec was supposed to file two comments regarding the petitions filed by Poe against the poll body before the SC.
On Monday, January 11, the Comelec filed a second comment against Poe. The new comment involved the Comelec ruling on the petition filed by lawyer Estrella Elamparo against Poe. All of the Comelec's 7 members signed this second comment.
This comes after controversy erupted between Guanzon and Comelec Chairman Andres Bautista.
'We shall not be sidetracked'
Guanzon earlier accused Bautista of "showing partisanship" after the elections chief disowned the comment she filed before the SC.
Bautista questioned Guanzon for filing an "unauthorized" comment with the SC on Thursday, January 7.
Guanzon's comment defended the Comelec's ruling to cancel Poe's candidacy in response to the consolidated cases filed by Tatad, Contreras, and Valdez.
In Tuesday's media briefing, Lim added that the Comelec has complied with the filing of comments in the SC cases filed by Poe against the Comelec.
He added, "We would like to give a firm assurance to our people that the Commission on Elections is firmly committed to the holding of clean, honest, peaceful, orderly, and credible elections in 2016, and we shall not be sidetracked by any other issues other than to focus on the 2016 elections and make it a successful exercise for our people." – Rappler.com
Who won in the 2016 Philippine elections?
Check out the 2016 official election results through the link below:
Check out the 2016 unofficial election results for the national and local races through the links below
For live updates on the aftermath of the May 9 elections, check out our extensive
2016 Philippine elections
coverage!