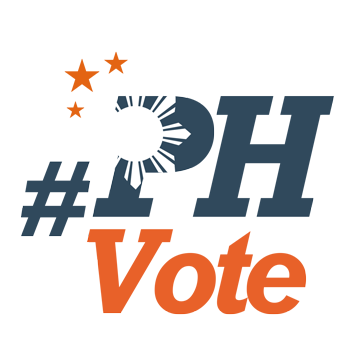 1
Northern Mindanao poll violence watchlist: 47 towns, 7 cities

CAGAYAN DE ORO CITY, Philippines – The police command of Northern Mindanao has identified 54 municipalities and cities in the region as Election Watchlist Areas (EWAs), its spokesman said this week.
At the first joint multi-stakeholder's peace and security forum here on Thursday, January 14, Police Superintendent Ronnie Francis Cariaga gave a breakdown of localities being monitored in each of the 4 provinces for being prone to election-related violence.
EWAs – formerly known as election hotspots – are placed under any of the following 3 categories:
Category 1 - there is a high possibility of politically-motivated incidents

without the involvement of terror groups

Category 2 - there is threat from armed groups

Category 3 - has the elements of categories 1 and 2
Cariaga clarified that LGUs on the watchlist do not necessarily have violent incidents already. They are, however, being monitored because of their insurgency problems, rido or clan war, historical political rivalry, and the presence of private armed groups which may be used by politicians to advance their agenda.
Election-related incidents in the region have been increasing in the last 3 elections: 11 in 2007, 13 in 2010, and 17 in 2013.
For 2016, Lanao del Norte has the highest number of EWAs, owing to family and political rivalries among the Maranaos.
Below are the election watchlist areas in each province:
Bukidnon
2 cities, 14 municipalities
Malaybalay

Valencia

Lantapan

Talakag

Kadingilan

Malitbog

Kibawe

Kitaotao

Pangantucan

Manolo Fortich

San Fernando

Quezon

Cabanglasan

Dangcagan

Sumilao
The New People's Army (NPA) has presence in Bukidnon. The special forces of the Armed Forces of the Philippines, including the 1st Special Forces Battalion, Scout Ranger Regiment, and the 403rd Brigade of the Philippine Army have headquarters in the province.
In recent years, rebels and government forces have clashed in Bukidnon, leading to the displacement of indigenous people's communities or the Lumad. A number of Lumad were killed in military operations, with government troops claiming that those natives were members of the NPA's armed group Pulang Bagani Command.
Lanao del Norte
1 city, 20 municipalities
Iligan City

Salvador

Baroy

Kapatagan

Sapad

Bacolod

Munai

Nunungan

Pantar

Kolambogan

Magsaysay

Maigo

Tangkal

Balo-i

Kauswagan

Tagoloan

Sultan Naga Dimaporo

Tubod

Matungao

Linamon

Pantao Ragat
The presence of private armed group and clan wars are common in these Maranao town.
Towns like Pantar and Salvador are heavily militarized to prevent the eruption of violence between clans and even family members. Rido or clan wars commonly occur in Lanao del Norte and Lanao del Sur.
For 2106, Imelda Dimaporo is running for governor to replace her son Khalid Dimaporo, whose term expires. Imelda will be facing Eleanor Dimaporo Lantud, the first cousin of Imelda's husband Adbullah Bobby Dimaporo.
The Dimaporos have been trying to unseat the husband and wife who have ruled Pantao Ragat town.
Misamis Occidental
3 cities, 6 municipalities
Ozamiz

Tangub

Oroquieta

Don Victoriano

Lopez Jaena

Calamba

Sapang Dalaga

Sinacaban

Baliangao
In Misamis Occidental, private armed groups exist, including the criminal gang Kuratong Baleleng, which operates in Tangub and Ozamiz cities.
Misamis Oriental
1 city, 7 municipalities
Gingoog City

Salay

Sugbongcogon

Balingasag

Claveria

Lagonglong

Median

Jasaan
The NPA's permit-to-campaign policy is enforced in Misamis Oriental. Although the province was proclaimed NPA-free in 2011, the NPA recovered the territory it lost.
In 2013, the convoy of former Gingoog City Mayor Ruthie Guingona was ambushed by the NPA, critically wounding the mother of Senator Teofisto Guingona III and killing her bodyguard.
In April 2015, former Gingoog Councilor Mark Anthony Pelaez Bagaipo was murdered. He was then a front runner in the mayoral race.
Extortion by NPA
Major General Oscar Lactao, commanding general of the 4th Infantry Division of the Philippine Army, said that the NPA, the armed group of the Communist Party of the Philippines, violates the law when it asks candidates to pay for a Permit to Campaign before entering their "area of influence."
"What the NPA is doing is pure extortion which undermines the electoral process and our democracy," he said. "If a candidate would pay the NPA, where would he get the money? He would resort to corruption, stealing money from the people."
Lactao also cautioned candidates that the money they pay for permits to win will be used by the communist guerillas to buy arms and bullets, which would be use to kill soldiers and police officers and voters.
"We should condemn this activities," Lactao said.
Discerning voters
Cagayan de Oro City Archbishop Antonio Ledesma called on candidates to observe the diocese's campaign for Clean, Honest, Accurate, Meaningful, and Peaceful Election (CHAMP).
Ledesma said that they are identifying areas in Cagayan de Oro and Misamis Oriental for the CHAMP campaign.
"We would really like to present to our voters why they should really look at the track record, qualifications, and platforms of candidates. It is not an easy job, they should listen...and study the backgrounds of the candidates," Ledesma said.
Ledesma also appealed to the candidates to focus on the problems of the people. "They should...focus on what Pope Francis talked about: mercy for the people, to deliver public service and [serve] the common good." – Rappler.com
Who won in the 2016 Philippine elections?
Check out the 2016 official election results through the link below:
Check out the 2016 unofficial election results for the national and local races through the links below
For live updates on the aftermath of the May 9 elections, check out our extensive
2016 Philippine elections
coverage!

In these changing times, courage and clarity become even more important.
Take discussions to the next level with Rappler PLUS — your platform for deeper insights, closer collaboration, and meaningful action.
Sign up today and access exclusive content, events, and workshops curated especially for those who crave clarity and collaboration in an intelligent, action-oriented community.
As a bonus, we're also giving a free 1-year Booky Prime membership for the next 200 subscribers.
You can also support Rappler without a PLUS membership. Help us stay free and independent by making a donation: https://www.rappler.com/crowdfunding. Every contribution counts.