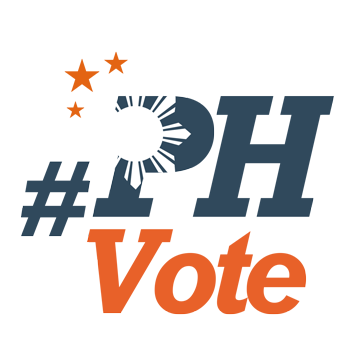 2
Peace and development in Mindanao a priority – Poe

MANILA, Philippines – Senator Grace Poe vowed to give a larger chunk of the national budget to Mindanao and create further economic opportunities in the region, if elected president.
Poe said in a statement that peace and development in Mindanao – which has a high incidence of poverty – would be her administration's priority if she is elected.
"Mindanao is my priority. Just like any parent would prioritize a child that has more needs, I believe that the government needs to invest more in Mindanao and give it more development projects. Growth must be inclusive and must leave no one behind," she said.
According to a Social Weather Stations (SWS) survey, hunger incidence in Mindanao were at 13% in the fourth quarter of 2015, indicating some 658,000 families experienced hunger in the region.
According to a 2012 survey by the National Statistical Coordination Board, the Autonomous Region in Muslim Mindanao (ARMM) remains the poorest among all the regions. Nearly half of its population lives below the poverty line, with 10 Mindanao provinces among the 16 poorest provinces in the country.
Poe pointed out that "most of the lowest-ranked provinces in Mindanao are conflict-ridden." She said this is why it is important to achieve genuine and sustained peace.
Poe wants to allocate 30% of the national budget to develop Mindanao, particularly its infrastructure, for the region to capitalize on the country's economic momentum and build on its potential as a tourist destination.
"People in Mindanao deserve the same support and attention that people in Metro Manila or Luzon are getting, if not even more," Poe said.
Mindanao was previously a bailiwick of Poe's father, the late actor Fernando Poe Jr. The region's support for the senator's presidential bid, however, has waned, with voter preference surveys indicating a drop of 10 percentage points – from 20% to 10% – for Poe between September and December. – Rappler.com
Who won in the 2016 Philippine elections?
Check out the 2016 official election results through the link below:
Check out the 2016 unofficial election results for the national and local races through the links below
For live updates on the aftermath of the May 9 elections, check out our extensive
2016 Philippine elections
coverage!

We keep you informed because you matter
We tell you the stories that matter. We ask, we probe, we explain.
But as we strive to do all this and speak truth to power, we face constant threats to our independence.
Help us make a difference through free and fearless journalism. With your help, you enable us to keep providing you with our brand of compelling and investigative work.
Joining Rappler PLUS allows us to build communities of action with you. PLUS members will receive our editorial newsletters and industry reports, get to join exclusive online conversations with our award-winning journalists, and be part of our monthly events.
Make your move now. Join Rappler PLUS.