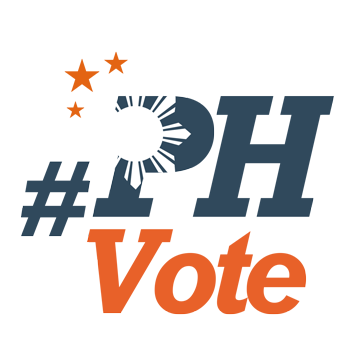 1
Why run for senator? 'Maraming gunggong sa Senado'

MANILA, Philippines – "Maraming gunggong sa senado (There are many stupid people in the Senate)."
This was the candid answer of senatorial bet Lorna Kapunan when asked what triggered her to run for senator in the 2016 elections.
Kapunan, a lawyer of several high-profile clients such as James Yap and Hayden Kho, and former counsel of alleged pork scam mastermind Janet Lim Napoles, is running under the senatorial ticket of Senators Grace Poe and Francis Escudero.
Aside from Kapunan, senatorial bets Bayan Muna partylist Representative Neri Colmenares and Leyte Representative Martin Romualdez attended the #TheLeaderIWant presidential, vice-presidential, and senatorial forum organized by Rappler on Wednesday, January 20.
Colmenares, another senatorial bet of the Poe-Escudero tandem, said the pork barrel scam urged him to seek a higher post.
Referring to the administration-backed Disbursement Acceleration Program (DAP), Colmenares maintained there is no such thing as a "good" pork barrel as it is the primary source of graft and corruption in government.
"Why allow one person to decide saan pupunta ang budget (where the budget goes)? It is the first source of graft and corruption," Colmenares said.
If elected into office, Colmenares said he would push for an end to patronage politics, wherein officials give funds to allies to push their agenda while allocating none to perceived enemies and opponents.
"When I get to the Senate, I will continue the fight against misuse of funds from pork barrel and not allow one person (to have control of funds)," he added.
Romualdez, for his part, was quick to say Super Typhoon Yolanda (international name: Haiyan) triggered him to run for a higher office. Seeing how devastated his constituents were, Romualdez said, "It changed everything for [me]."
"I saw the plight of my fellow Warays. I discovered how depressed the region was. Tacloban is highly urbanized city. We have everything there. But after Yolanda, I discovered that the region was depressed," he said.
Romualdez said the national budget, which he calls the "most important piece of legislation," should be addressed properly, adding that better distribution of funds is necessary.
Romualdez's relative, Tacloban Mayor Alfred Romualdez, had a run-in with President Benigno Aquino III and former interior secretary and now administration standard-bearer Mar Roxas over relief efforts in the city.
The Romualdezes are related to the Marcos matriarch, former First Lady now Ilocos Norte Second District Representative Imelda Romualdez Marcos. – Rappler.com
Who won in the 2016 Philippine elections?
Check out the 2016 official election results through the link below:
Check out the 2016 unofficial election results for the national and local races through the links below
For live updates on the aftermath of the May 9 elections, check out our extensive
2016 Philippine elections
coverage!