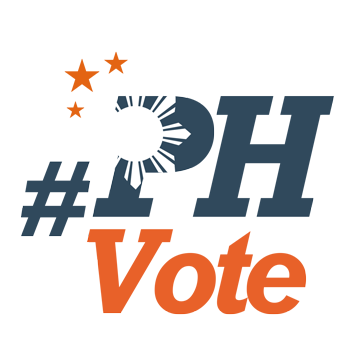 1
Leila de Lima on Duterte's anti-crime vow: 'Not feasible'

CAGAYAN, Philippines – The word war between former justice secretary Leila de Lima and Davao City Mayor Rodrigo Duterte continues.
Addressing a forum in Tuguegarao City, on Wednesday, January 20, De Lima, a senatorial aspirant, said Duterte's promise to end the problem of illegal drugs in the country in just a matter of months is "not feasible," given the perceived methods he would use to achieve that goal.
At the #TheLeaderIWant Forum in De La Salle University on Wednesday, Duterte vowed to end the scourge of illegal drugs in just 3 to 6 months. He also said he "would kill people" because he hates illegal drugs.
"We have an idea on how he intends to do that. That's not at all feasible," De Lima said when asked if Duterte's plan is feasible based on her experience as justice secretary.
De Lima, a former Commission on Human Rights chairperson, had earlier criticized the tough-talking mayor over his involvement in the Davao Death Squad (DDS). (READ: Duterte: 'Am I the death squad? True')
Last year, the New York-based Human Rights Watch urged the government to conduct a probe into Duterte's links with the DDS, which is allegedly responsible for the summary executions of criminals in his city.
At the time, De Lima called Duterte's pronouncements as "simply unacceptable," sparking her word war with the mayor. (READ: Duterte and Davao Death Squad: 'Defending the Indefensible)
Duterte reiterated his iron-fist approach in fighting crime at the Rappler-organized forum on Wednesday, saying there's no such thing as "bloodless cleansing." But he also denied committing human rights abuses. (READ: Duterte denounces extrajudicial killing: No honor in it)
Amend Revised Penal Code
On Wednesday, De Lima also reiterated her concerns about Duterte. "How could it (Duterte's anti-crime plan) be feasible if it's so much against the law? What is his solution? He kills the criminals without due process. Is that feasible? Absolutely not."
She said the law must be upheld at all times, when dealing with criminals. In her speech, the former Cabinet official occasionally chided Duterte's supposed "vigilante" style in fighting crimes.
De Lima also said some Filipinos support the idea of denying criminals due process due to their frustration with the slow justice system in the country, but the long-term solution is amending the Revised Penal Code.
"That is not the solution. You all know that. Vigilantism can never be the solution to the problems of criminality," De Lima said.
Citing obsolete provisions in the 83-year old Revised Penal Code, she said she will push its review and amendment, if elected in the Senate.
"We need to simplify and rationalize our investigation process…to come up with a higher success rate in the court," she said, referring to criminal convictions.
De Lima, who is part of the administration's senatorial ticket, is running on a platform of "justice without fear or favor." (READ: Move over Duterte, Leila de Lima sows fear in new ad). – Rappler.com
Who won in the 2016 Philippine elections?
Check out the 2016 official election results through the link below:
Check out the 2016 unofficial election results for the national and local races through the links below
For live updates on the aftermath of the May 9 elections, check out our extensive
2016 Philippine elections
coverage!