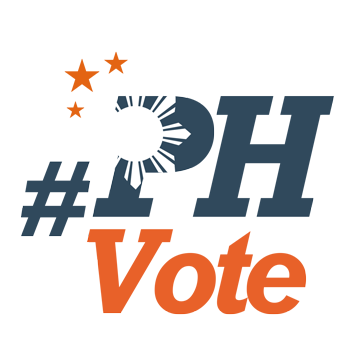 2
Leyte students to Romualdez: Don't use Yolanda in campaign

BAYBAY CITY, Philippines – Some students from Leyte were not pleased when Leyte Representative Ferdinand Martin Romualdez "used Typhoon Yolanda (Haiyan) as a campaign issue" for his senatorial bid in the 2016 elections.
Romualdez, along with two other senatorial candidates participated in the #TheLeaderIWant Forum organized by Rappler at the De La Salle University on Wednesday, January 20. A total of 67 students and staff from the Visayas State University (VSU) participated in the event via a viewing party.
Jade Moreno of La Paz town in Leyte said, "Congressman Romualdez has no right to use Haiyan as a campaign issue because both the national and local governments were not able to bring immediate response when Yolanda hit Leyte."
The student added that he is also disappointed to see the television advertisements of Romualdez which claim he was an effective leader during the disaster.
"It is a huge betrayal for the people of Leyte to hear that a candidate is bragging about caring for the victims of Typhoon Haiyan. He is not the only person who responded during that time. To be honest, they in the local government were also helpless in bringing immediate rehabilitation because all sectors had shortcomings in terms of preparedness," Moreno added.
Super Typhoon Yolanda (Haiyan) ravaged Leyte and other provinces in Eastern Visayas in November 2013.
In an earlier interview, Romualdez stressed that he tried to "explore all possibilities and exert every effort to build back a better and stronger constituency," after the disaster. (READ: Q&A: Yolanda recovery: 'We need to see action and results')
In his speech at the forum, Romualdez thanked schools who extended help to Yolanda survivors.
"You volunteered, you prayed, you gave us relief goods, medicines. You were there and you were the inspiration that that lifted us all. That's why, slowly, we began to recover," Romualdez said.
"Malasakit"
Dionard Mendova from Basay, Samar noted that while there are two Leyteños gunning for a senate seat this coming elections, only Romualdez is the one using Yolanda as a campaign issue.
Former Energy Secretary Jericho Petilla, a member of the ruling Liberal Party and a staunch political opponent of the Romualdezes in Leyte, is also running for senator.

However, in other viewing parties, Romualdez and other senatorial bets who attended the forum gained approval when they discussed how public service must be met with compassion and why there is a need for hope and transparency in the senate.
According to Romualdez, his campaign is hinged on "malasikit (compassion)."
"Public service without malasakit is just a job," he stressed.
A senator from Leyte
Meanwhile, other students also hoped that someone from Leyte will win in the 2016 senatorial race. Joshua Levi Montero of Sogod, Southern Leyte said that it will be beneficial to have a Leyteño become part of the senate to have someone represent the needs of Eastern Visayas.
"It will be good if there is someone from Leyte to serve as senator because we never had that before. There are still too many problems here in Region 8 that have been ignored because we don't have a national official to represent our needs," he said.
Montero added: "If there is someone from Leyte who'll be a senator, then probably someone can focus on speeding up rehabilitation after Haiyan."
Aside from Romualdez, senatorial bets Lawyer Lorna Kapunan and Representative Neri Colmenares participated in #TheLeaderIWant Forum. Only Davao City Mayor Rodrigo Duterte and Senator Alan Peter Cayetano attended from among the presidential and vice-presidential tandems. Other invited tandems did not show up at the event.
Despite the absence of most presidential and vice presidential candidates, the hashtag #TheLeaderIWant became a top trending topic on Twitter nationwide. The forum was also watched by viewing parties in 11 key cities and provinces across the Philippines, with many participants expressing disappointment over the other candidates' no-show. - Rappler.com
Derek Alviola is one of Rappler's lead movers in Leyte.
Who won in the 2016 Philippine elections?
Check out the 2016 official election results through the link below:
Check out the 2016 unofficial election results for the national and local races through the links below
For live updates on the aftermath of the May 9 elections, check out our extensive
2016 Philippine elections
coverage!