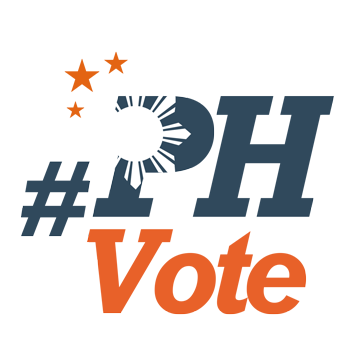 1
Romualdez: Invest in tech to solve traffic, disaster woes

MANILA, Philippines – Leyte Representative Martin Romualdez said he would explore information technology (IT)-driven solutions to solve issues related to traffic and disaster response should he win a Senate seat in the May elections.
"The government should invest in technology and encourage IT solutions to improve the quality of life of Filipinos," said Romualdez during #TheLeaderIWant Forum in De La Salle University organized by Rappler on Wednesday, January 20.
In his opening statement, Romualdez said that many have resorted to using mobile applications to escape the effects of Metro Manila's long-standing problem of traffic.
He also called out the Department of Transportation and Communications (DOTC), the Metro Manila Development Authority (MMDA), and the Land Transportation Franchising and Regulatory Board (LTFRB) for their failure to address the Metro Manila "carmageddon."
"In Manila, traffic solutions rely heavily on technology now. Because of the DOTC and the MMDA's inability to address traffic, commuters or drivers rely on Waze. Because the LTFRB cannot discipline or train abusive drivers, we see ourselves sharing apps like Uber, GrabCar which flourish today," said Romualdez, a guest senatorial candidate under the ticket of Vice President Jejomar Binay.
While Romualdez did not mention specific programs he plans to push, should he be elected senator, he said technology must also be explored by government because it "plays a huge part in our lives, whether we like it or not."
Tech offers 'viable' solutions
According to Romualdez, he saw the potential of technology when Super Typhoon Yolanda (international name: Haiyan) heavily damaged Tacloban, Leyte in 2013.
"During Yolanda, being cut off from the rest of the world with no means of communication, no mobile, no landline, no Internet was agonizing. Technology bridges the gap and offers real viable solutions," said Romualdez.
"We need to take advantage of the new technology of better forecasting and warning systems to help hazards and to guide us in land use and regulations. It is time to study how to incorporate technology-driven solutions for the education and livelihood, and healthcare services," he said.
"Kahit ilan pang bagyo ang dumaan, hindi nito kayang mayanig ang tibay ng puso at lakas ng loob nating mga Pilipino. We all rose from all these disasters to rebuild, to start anew, to look forward to a new tomorrow, dahil mayroong malasakit," added Romualdez, echoing his campaign platform focused on a government serving with compassion for the people. (WATCH: Romualdez wants 'malasakit' for Filipino workers)
(No matter how many typhoons may visit, they will not shake the hearts and the spirit of Filipinos. We all rose from all these disasters to rebuild, to start anew, to forward to a new tomorrow, because of compassion.)
Super Typhoon Yolanda
During the forum, Romualdez explained that he considers Yolanda's devastation of Tacloban, Leyte as the reason for his senatorial bid.
"I saw the plight of my fellow Warays. I discovered how depressed the region was. Tacloban is a highly urbanized city. We have everything there. But after Yolanda, I discovered that the region was depressed," he said.
Some Leyte youth, however, were unhappy with what Romualdez said about Yolanda, accusing him of merely using the disaster for his campaign.
Romualdez is the cousin of Tacloban Mayor Alfred Romualdez, who had a run-in with President Benigno Aquino III and former interior secretary and now administration standard-bearer Mar Roxas over relief efforts in the city. (READ: Romualdez cousins supporting Binay in 2016?)
The Romualdezes are related to the Marcos matriarch, former first lady now Ilocos Norte Second District Representative Imelda Romualdez Marcos. Her son, Senator Ferdinand "Bongbong" Marcos Jr, is running for vice president. – Rappler.com
Who won in the 2016 Philippine elections?
Check out the 2016 official election results through the link below:
Check out the 2016 unofficial election results for the national and local races through the links below
For live updates on the aftermath of the May 9 elections, check out our extensive
2016 Philippine elections
coverage!