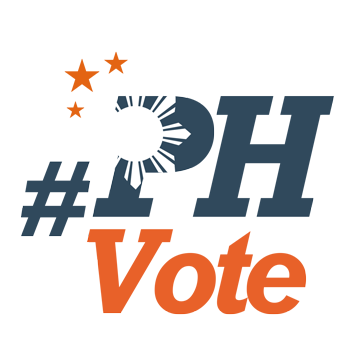 1
Comelec, Twitter team up for first PH #TwitterElection

MANILA, Philippines – In the Philippines' first-ever presidential election to have significant social media influence, it makes sense that the Commission on Elections (Comelec) and social media giant Twitter forged a partnership for the Filipino voter.
Dubbed #TwitterElection, the project aims to grant voters with access to more political information; the ability to interact with candidates; and the ease of tweets, Vines, and Periscopes to share their own points of view. India and Indonesia had their own #TwitterElection in 2014 during their respective national polls.
.@COMELEC Chairman Bautista & @twitter's Rishi Jaitly sealing the milestone partnership for #PiliPinasElections2016 pic.twitter.com/N767iaS8Ux

— COMELEC (@COMELEC) January 25, 2016
.@COMELEC's partnership with @Twitter is a major step forward in terms of fostering the emergence of a well-informed electorate. #PiliPinas

— COMELEC (@COMELEC) January 25, 2016
Chair Bautista today announced @COMELEC's partnership w/ @twitter, towards more dynamic & meaningful public engagement! #PiliPinas #VoterEd

— COMELEC (@COMELEC) January 25, 2016
"We look forward to working with Twitter to make the presidential debates more accessible to millions of Filipinos, and, on a larger scale, to increase voter participation and political transparency throughout the presidential election this year," said Comelec Chairman Andres Bautista.
#TwitterElection involves 3 key aspects: content discovery, human connection, and self-expression.
The first aspect will introduce voters to real-time data, visualizations, and analytics during the presidential and vice presidential debates.
The second aspect will crowdsource insights and questions through #PiliPinasDebate2016, which can be relayed to the candidates during the debates.
The final aspect equips the Comelec with a tweet-powered dashboard which can help the poll body collect and act on real-time citizen reports.
"Being on Twitter is like having a front row seat to the presidential election, it's the best place to go to get live updates of political campaigns and publicly connect with candidates, while giving every Filipino a voice to be heard during the election. We're proud to partner with Comelec to make this the first truly Twitter Election for Filipinos and enable more People Power to discuss, debate and choose the next government of the Philippines," said Rishi Jaitly, Twitter's Vice President of Media for Asia Pacific and Middle East.
Follow @COMELEC for more updates, tweet using #PiliPinasDebate2016, and take a look at the crowdsourced questions and insights here. – Rappler.com
Who won in the 2016 Philippine elections?
Check out the 2016 official election results through the link below:
Check out the 2016 unofficial election results for the national and local races through the links below
For live updates on the aftermath of the May 9 elections, check out our extensive
2016 Philippine elections
coverage!