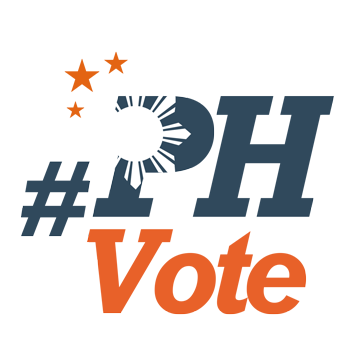 2
Comelec partners with Facebook for voters' engagement

MANILA, Philippines – First it was Twitter, next came Facebook.
The Commission on Elections (Comelec) is keeping up with the tech-savvy Filipino as it forged a partnership with social media giant Facebook on Thursday, January 28.
"We are very pleased to announce this groundbreaking partnership with Facebook, which we believe will enhance our ability to reach out with millions of Filipinos who have made Facebook a part of their daily lives both here and abroad," said Comelec chairman Andres Bautista.
He said the primary goal of the partnership is to see "greater voter participation and meaningful engagement" in the May elections.
Present with him during the signing of the memorandum of agreement (MOA) were two representatives from Facebook: Elizabeth Hernandez, head for policy for Asia, and Katie Harbath, politics and government outreach team global manager.
The Comelec-Facebook partnership will be focusing on 3 things: engaging voters to join the Comelec-organized debates, encouraging more people to vote on election day, and gathering major insights from online conversations.
"With this partnership that we're announcing today, what we're doing is we're making it much easier for the 47 million Filipinos on Facebook today to gauge and process and make a real impact in this year's elections," said Hernandez.
Three days ago, Comelec also signed a MOA with Twitter for the country's first #TwitterElection.
Crucial for debates

Comelec's partnership with Facebook will play an integral role in the series of presidential and vice presidential debates the poll body is hosting with several media organizations from February to April. (READ: Rappler signs agreement on Comelec election debates)
According to Harbath, Facebook will help Comelec crowdsource questions for the debates that will be presented to the candidates.
A key Facebook feature, called "Voter Megaphone", will be made available for Filipinos as well. On May 9, election day, a special "I'm a voter" button will appear on users' newsfeeds.
"We will be running our Voter Megaphone on election day to everybody in the Philippines [who] is over the age of 18. This megaphone, as you can see on the screenshot there, we're reminding that it's election day, asking to share that they are a voter, and allow them to get more information by directing them to the Comelec's website," explained Harbath.
"We believe that is a powerful tool for encouraging more people to vote because in 2012, we actually did a study in the United States that shows that people seeing their friends vote will actually cause more of them to go to the polls," she added.
Facebook will also consolidate major insights from conversations on Facebook and would make the information available to the public.
Harbath encouraged all candidates to create their respective Facebook pages so they will be able to use the features to be introduced through the partnership with Comelec.
Guidelines vs trolls?
But how does Facebook plan to keep the system free from trolls and propagandists who have begun infiltrating election conversations on the Internet? (READ: When trolls and propagandists occupy the Internet)
Harbath gave assurances they have protocols in place to determine fake accounts.
"On Facebook, we have a very strict real name policy. We require that people only have one profile and that they represent their true and authentic identity on our platform," she said.
"We have many tools in place to look regularly for fake accounts and we apply those regularly to the point when we are comfortable in knowing the conversation that we are measuring, and the questions we will be crowdsourcing from will be actual voters and real people," she added.
She said that while Facebook does not plan on measuring whether the content of online discussions will be positive or negative for a particular candidate, existing terms and conditions on what any user may or may not see on Facebook will still be applied.
Harbath added that Facebook will also explore other tools it can offer to Comelec that would allow voters to report election-related violations, and allow the poll body to act on them at the soonest possible time. – Rappler.com
Who won in the 2016 Philippine elections?
Check out the 2016 official election results through the link below:
Check out the 2016 unofficial election results for the national and local races through the links below
For live updates on the aftermath of the May 9 elections, check out our extensive
2016 Philippine elections
coverage!