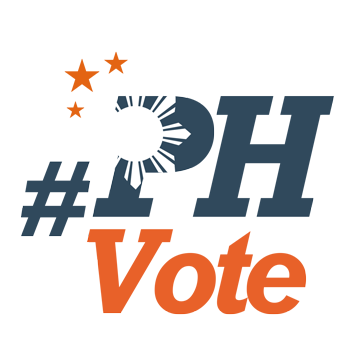 1
Disqualification hurdle: NPC can't endorse Grace Poe yet

MANILA, Philippines – The Nationalist People's Coalition (NPC) admitted that the disqualification case lodged against Grace Poe has made the party think twice about endorsing her presidential bid.
Isabela Representative Giorgidi Aggabao, NPC president and a known Poe supporter, said the party could not endorse someone whose candidacy remains unsure.
Poe is facing the risk of disqualification over citizenship and residency issues. The Supreme Court is currently hearing the case against the neophyte senator.
"In a way the disqualification is a small hurdle for NPC because, I mean, how could we formally endorse someone whose standing as a candidate is still precarious? I mean I'm looking from the viewpoint of the party," Aggabao told Rappler in an interview.
"Well, of course, biggest concern [is] matutuloy ba si Senator Grace na kandidato? (Will Senator Grace Poe continue to be a candidate?) As party president, if I were asked, I will say it's premature [to endorse now]. Honestly how can we really come up with an endorsement if the candidacy of whoever is the chosen candidate is hanging in the balance?" he said.
Aggabao, who has been attending the SC hearings on Poe's case, said the NPC would likely wait for the final decision before endorsing a candidate.
"Mahirap malagay kami sa alanganin. (It will be difficult for the NPC to be in a risky position.) It's important that this issue be resolved one way or another – whether go or not – so that then we would know which direction to take," he said.
'Confident' of NPC support
Amid all doubts and issues, Poe remains certain she would secure the NPC's support, the same way her father, the late action star Fernando Poe Jr, did when he ran in the 2004 presidential elections.
"Senator Poe respects the NPC's position on the said matter. She respects the process and prerogative of the NPC. She is confident though that in the end the SC will sustain her legal position, which will eventually pave the way for securing the NPC's support," spokesman Valenzuela Mayor Rex Gatchalian told Rappler on Monday, February 1.
The NPC, the 2nd largest political party in the country, met with 4 presidential candidates – Poe, administration standard-bearer Manuel "Mar" Roxas II, Vice President Jejomar Binay, and Davao City Mayor Rodrigo Duterte.
But it was only Poe who met with the NPC several times and was even introduced to party leaders nationwide.
The NPC's 2 senatorial bets – Valenzuela Representative Sherwin Gatchalian and reelectionist Senator Vicente Sotto III – are all running under Poe's Team Galing at Puso.
Poe's running mate, Senator Francis Escudero, used to be a member of the NPC, but left when the latter didn't endorse his plans for run for vice president in 2010. Poe and Escudero are running as independents. – Rappler.com
Who won in the 2016 Philippine elections?
Check out the 2016 official election results through the link below:
Check out the 2016 unofficial election results for the national and local races through the links below
For live updates on the aftermath of the May 9 elections, check out our extensive
2016 Philippine elections
coverage!

In these changing times, courage and clarity become even more important.
Take discussions to the next level with Rappler PLUS — your platform for deeper insights, closer collaboration, and meaningful action.
Sign up today and access exclusive content, events, and workshops curated especially for those who crave clarity and collaboration in an intelligent, action-oriented community.
As a bonus, we're also giving a free 1-year Booky Prime membership for the next 200 subscribers.
You can also support Rappler without a PLUS membership. Help us stay free and independent by making a donation: https://www.rappler.com/crowdfunding. Every contribution counts.