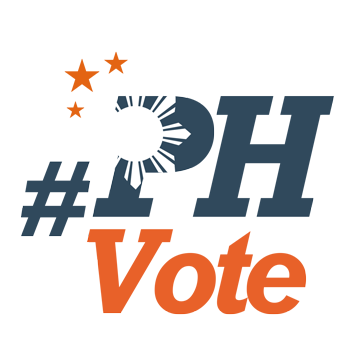 2
Some candidates dishonest in campaign spending – poll watchdogs

MANILA, Philippines – How honest are candidates in declaring their campaign spending?
"That's very difficult to ascertain," said Eric Alvia of the poll watchdog National Citizens' Movement for Free Elections (Namfrel), commenting on the veracity of the candidates' Statement of Contributions and Expenditures (SOCE).
"You can't say SOCEs are 100% truthful," added lawyer Rona Caritos of the Legal Network for Truthful Elections (Lente).
Under the Omnibus Election Code, all candidates, political parties, and party-list groups are required to declare their campaign finance by submitting their SOCEs to the Commission on Elections (Comelec).
SOCE documents show how much candidates spend on their campaigns and where they get their funding.
Candidates must not overspend, otherwise, they will be sanctioned.
As of January 2016, there are 1,629 cases involving overspending during the 2010 and 2013 local elections. All of them, however, are still undergoing preliminary investigation.
The Comelec Campaign Finance Unit (CFU) is in charge of monitoring the spending of all candidates from February to May 2016 – the official campaign period.
The unit was established just in 2012, upon the recommendation of Luie Tito Guia of the Lawyers' League for Liberty.
"The only way we can verify [SOCEs] is by comparison of receipts they submitted, and the fair market value of their declarations," CFU lawyer Maze Lutchavez-Vergara told Rappler.
Are there candidates who cheat in their SOCE by not declaring all receipts?
"Yes, ganun na nga," Lutchavez-Vergara said. "But come 2016, we'll plan stricter implementation hopefully."
"In the past, the lack of receipts was not an offense. Because we were quite lenient as long as there was substantial compliance," she added. SOCEs are submitted 30 days after the election.
Reforms
Although many advocates laud the Comelec for putting up the CFU, Namfrel is still looking for more ways to catch overspending candidates who "circumvent" the law.
"We all know most candidates have been doing the rounds and posting tarpaulins and contracting media outlets [even before the campaign period]," Alvia told Rappler.
"Where did these money and resources come from?" he asked.
Under election laws, candidates are not required to document their finances before February 9 because they are not yet deemed official candidates until the start of the campaign period. (EXPLAINER: Why 'candidates' can spend so much and not report it)
Hence, such expenses are not included in the SOCE, and premature campaigning is not considered an election offense.
"Technically, it won't be counted. It's a loophole in the current status of the law, but we cannot do anything but implement it," Lutchavez-Vergara explained.
Namfrel is unhappy with the current election environment.
"The law interpreted by the Supreme Court reduced the effectiveness of the Fair Elections Act," Alvia argued. "All hell broke loose. Candidates took advantage of the law." (READ: Loophole in the law)
For a more truthful reporting of SOCEs, Namfrel suggested the following reforms:
Candidates must undergo a pre-audit. Candidates should hire accountants to prepare and certify that SOCES are factual.

Periodic filing.

Submit monthly reports of contributions prior to start of campaign to track unusual spikes or changes.

Donors must report contributions.

Electronic filing for easier analysis.



To set a level playing field among all candidates, Alvia also proposed looking at state funding.
"But it's a difficult push because you're asking Congress to create those electoral reforms. State funding is possible, but reform should not only come from legislation. This is where the Comelec comes in, be more creative in crafting equitable [campaign finance policies]," he added.
Meanwhile, Lente suggested improving data sharing and monitoring among the BIR, the Comelec, the Securities and Exchange Commission, and the media. The latter can disclose how much candidates spend on ads.
Money, money, money

Under election laws, each candidate has a spending limit:
Campaign spending limit

Source: Comelec

Position

Amount per voter in a constituency

Presidential and vice-presidential candidates
P10
Other candidates with support from political parties
P3
Other candidates without support from political parties
P5
Political parties and party-list groups
P5
Such spending caps have been in place since 1991 and have not changed since then.
Lente and some electoral reform advocates, however, are pushing for increasing the limit since the current ones are already "unrealistic."
"One peso from 25 years ago is not equivalent to one peso today," argued lawyer Rona Caritos. Lente added that since candidates are forced to comply with unrealistic spending caps, some of them tend to cheat in their SOCEs.
"Make expense limits attuned to the time," Caritos said, adding that contributions should also have a cap.
Namfrel, however, disagrees. "You have to minimize the cost of campaigns. Why is it that whoever has the most resources has higher changes of winning? We have to take that out," said Alvia.
"If you increase the cap, whoever can reach the cap, it's just them."
Stronger political parties
Namfrel stressed that campaign finance "goes deeper" than basic compliance with reporting expenses and contributions.
"Campaign finance is tied to political parties reforms and development," Alvia said. "Candidates with proper platforms should receive resources. In our case, herd mentality happens. If you're popular, that's when the money flows."
If political parties are better equipped, they can better support unknown candidates, Caritos added.
In fact, a Political Party Development bill has been gathering dust in Congress.
"Congress should amend laws so that the Comelec can do its job properly," Lente emphasized. – Rappler.com.
To reach the Comelec Campaign Finance Unit, contact 525-9334.
Know of any election-related wrongdoings? Use the #PHVoteWatch map to report vote buying and vote selling, campaign finance anomalies, election-related violence, campaign violations, technical glitches, and other problems observed among communities.
Together, let's each find #TheLeaderIWant and agree on who we want. To volunteer for any of these efforts, email us through move.ph@rappler.com.
Who won in the 2016 Philippine elections?
Check out the 2016 official election results through the link below:
Check out the 2016 unofficial election results for the national and local races through the links below
For live updates on the aftermath of the May 9 elections, check out our extensive
2016 Philippine elections
coverage!