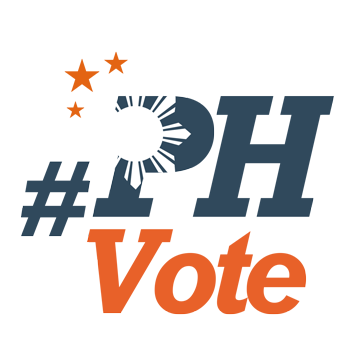 1
Honasan on TV ads vs Binay: 'That's part of the game'

MANILA, Philippines – Senator Gregorio "Gringo" Honasan II is not surprised by the recent string of television advertisements against running mate Vice President Jejomar Binay.
"We don't expect any admissions, but that's part of the game," Honasan told reporters at the sidelines of Binay's speaking engagement in Quezon, Nueva Ecija, on Tuesday night, February 2.
He expressed concern, however, that such stunts are "distracting the electorate from what should be an articulation of platforms and programs."
The United Nationalist Alliance (UNA) vice presidential candidate was referring to 3 15-second ads that recently aired on television, focused on the corruption allegations against Binay.
Every video features a person asking Binay to respond to the accusations of unexplained wealth being thrown at him.
The ads first aired on television last week, and was posted on a Facebook page called "Supporters of Truth" on Tuesday. The Facebook page was taken down the next day. (READ: Social media, negative campaign to define 2016 polls)
One of the videos focused on the 242 bank accounts that the Anti-Money Laundering Council said belong to Binay, his relatives, and his supposed "dummies."
"[Sir] Binay, loyalista niyo po ako, kaso lang medyo nababahala po ako dahil sa kumakalat na balitang may 242 bank accounts daw po kayo sa pangalan ng mga dummy at umabot po ito ng P11 billion. Pakisagot na lang po 'yung alegasyon kasi medyo mabigat po ito."
(Sir Binay, I am one of your loyalists, but I'm a little bothered by news that you have 242 bank accounts with around P11 billion under the names of dummies. Please answer it because it's a rather serious allegation.)
The second ad features a woman hoping Binay would finally present concrete evidence that he is not the owner of Hacienda Binay, the 350-hectare farm in Rosario, Batangas, estimated at a value of P1.2 billion. (READ: Mrs Binay's taste? 'Kew Gardens, aircon piggery)
"Sir Binay, binoto kita at hanga ako sa 'yo. Pero boss, kailangang sagutin ang tanong: sa inyo ba o hindi 'yung 350-hectare na 'Hacienda Binay?' Ang dami nilang ebidensiya. Kailangan maglabas na rin tayo ng atin."
(Sir Binay, I voted for you and I admire you. But boss, you need to answer this question: do you own the 350-hectare "Hacienda Binay?" They presented a lot of evidence. We have to release ours as well.)
The last video is about the alleged overpricing of the Makati city hall parking building II. The Ombudsman found probable cause to file criminal charges against Binay, his son, dismissed Makati mayor Jejomar Erwin "Junjun" Binay Jr, and other Makati city hall officials over the project.
"Boss Binay, binoto kita at supporter mo ako. Dapat sagutin natin ang report ng COA (Commission on Audit). Ang report ay overpriced ng P1 billion ang Makati parking building. Dapat patunayan natin na 'di ka kurakot," a man in the ad said.
(Boss Binay, I voted for you and I am your supporter. We have to answer the COA report. The report said the Makati parking building is overpriced by P1 billion. We have to prove you're not corrupt.)
No finger-pointing
Honasan declined to "speculate" on the group behind the ads.
"Mahirap magspeculate, 'di ba? Baka lalong lumala (It's hard to speculate. The matter might worsen) if we start finger pointing without basis. But all of these, I think, should come to pass after May," said the 4-term senator.
Honasa said the Binay camp is "avoiding this habit of finger-pointing" to focus public attention on the candidates' platforms and programs and their track record in government.
Binay was accompanied by Honasan and 3 of UNA's senatorial candidates – Princess Jacel Kiram, broadcaster Rey Langit, and former Special Action Force chief Getulio Napeñas Jr. They were also joined by lawyer Harry Roque, who is seeking a congressional seat through the Kabayan party-list.
The Vice President refused requests for interview by the media. (READ: Binay's strategy of silence)
LP at fault?
While Honasan was careful not to give any names, Binay's spokesperson for political affairs Rico Quicho pinned the blame on the ruling Liberal Party (LP).
"This is a manifestation of the vain attempt to compensate the gross inefficiency and lack of empathy of the LP's presidential candidate through inappropriate mudslinging against another candidate," Quicho told the Philippine Daily Inquirer.
LP presidential candidate Manuel "Mar" Roxas II denied the charges in an ambush interview in Antipolo on Tuesday.
"Lahat na lang ng mga pagbibintang ay binabaling sa akin. Ang punto dito ay sagutin na lang kasi lahat itong mga issue na ito (Everything is being blamed on me. The point here is that they should answer all the issues they're facing)," said Roxas.
Binay's camp had also blamed the administration party when the Vice President was booed at the Sinulog festival in January.
Poe also a target
The Supporters of Truth page also posted two more videos, this time targeting the disqualification cases over the citizenship and residency issues of presidential candidate Senator Grace Poe.
A man in the first video is questioning the American citizenship of the members of Poe's family.
"Ms Grace Poe, supporter niyo ako. Kaya lang, nagtataka ako bakit ang asawa't anak niyo hanggang ngayon mga Amerikano. Kinakahiya niyo ba ang maging isang Pilipino? Medyo alangan lang ako kasi tatakbo kayo pero pamilya niyo, hindi kapwa Pilipino."
(Ms Grace Poe, I am one of your supporters. But I'm wondering why your husband and children are American citizens until now. Are you ashamed to be Filipino? I'm hesitating because you're running and yet your family members are not fellow Filipinos.)
In the second video, a woman is asking Poe why she renounced her Filipino citizenship. (TIMELINE: Grace Poe's citizenship, residency)
"Ma'am Grace, idol ko po si FPJ (Fernando Poe Jr) at idol ko rin kayo. Kaso, marami ang nagtatanong: bakit tinakwil niyo ang pagiging Pilipino at pinili ang maging Amerikano? Bakit daw nag-Pilipino lang ulit kayo nang may alok sa inyong magandang posisyon sa gobyerno?"
(Ma'am Grace, you and FPJ are my idols. But many are asking: why did you renounce your Filipino citizenship and chose to be an American instead? Why did you decide to become a Filipino again only when you were offered a good position in government?)
Poe's spokesperson and Valenzuela City Mayor Rex Gatchalian said he finds it unfortunate that Poe's family is being dragged into the controversy hounding the senator.
The Poe camp questioned why even members of the senator's family are being dragged into the picture when they're not candidates. She had earlier said that her husband, Neil Llamanzares, is a natural-born Filipino and is already taking the necessary steps to renounce his American citizenship. (READ: Grace Poe: My husband's US citizenship is 'not an issue')
Meanwhile, a sticker promoting the tandem of Binay and Senator Francis "Chiz" Escudero, Poe's running mate, was recently spotted by Rappler.
Both the Binay and Poe camps denied they were responsible for the sticker. – Rappler.com
Who won in the 2016 Philippine elections?
Check out the 2016 official election results through the link below:
Check out the 2016 unofficial election results for the national and local races through the links below
For live updates on the aftermath of the May 9 elections, check out our extensive
2016 Philippine elections
coverage!