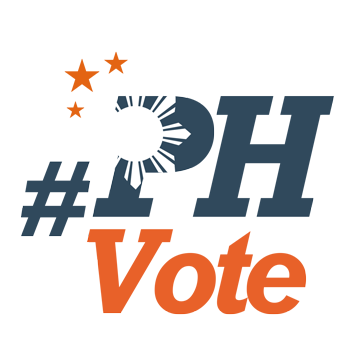 1
3 days before campaign, MMK to feature Robredo

MANILA, Philippines – Three days before the official campaign period starts, Maalaala Mo Kaya (MMK), a long-running drama show, is set to feature the life of Liberal Party vice presidential candidate Leni Robredo.
The episode, according to a teaser trailer released online on Tuesday, February 2, promises a deeper look into the life of Robredo who is described as a "picture of strength for her family" with a "dream for the country."
Actress Dimples Romana portrays Robredo, while actor Marvin Agustin plays Robredo's husband, the late interior secretary Jesse Robredo.
The voice-over for the trailer is interlaced with the lawmaker's own voice.
"Kailangang gampanan yung obligasyon bilang nanay… Mula noong nawala yung asawa ko, sumulong pa rin ako… Gagamitin ko yung pagiging abogado ko para sa tama," she says.
(I need to fulfill my obligation as a mother… Since my husband left, I pushed on… I'm going to use my being a lawyer for the good.)
It then ends with a clip from a speech she delivered when she was officially announced as the ruling party's vice presidential bet for 2016.
Robredo's husband Jesse, who was a key member of the ruling party, died in 2012 when a plane he was riding in crashed off the coast of Masbate. His remains were found only after an intense search operation led by top government officials.
Robredo joined politics in 2013, mostly because of the LP's prodding.
Barely 3 years into her first term as a legislator, she was convinced to run for vice president in a campaign that's hinged on the promise of continuing reforms and programs under the Aquino administration.
Yet despite an endorsement from Aquino, Robredo's numbers have yet to dominate. She started with a low of 4 percentage points pre-endorsement but rose to 19 percentage points in December, tying her with Senator Ferdinand "Bongbong" Marcos Jr for second.
The latest polls place her at third with 17 percentage points.
Election rules
The Fair Elections Act explicitly states that "No movie, cinematograph or documentary portraying the life or biography of a candidate shall be publicly exhibited in a theater, television station or any public forum during the campaign period."
But this is easily avoidable by having the episode air before the campaign period or letting relatives be the subject of the episodes.
The episode airs on February 6, just 3 days before the official start of the campaign period on February 9. Robredo's official social media account and other accounts linked to her campaign shared the teaser on Facebook.
This is not the first time for Robredo, a low-key political wife and lawyer turned politician, to be featured on the long-running MMK. The life of her husband was featured in 2013, when Robredo was running for Camarines Sur representative.
MMK has also featured the lives of politicians – or their relatives – in the past.
In 2013, with two weeks to go before elections, the show featured the life of Senator Juan Ponce Enrile, whose son was then running for senator.
Before the official campaign period started during the same election, Alan Peter Cayetano and Grace Poe also had their own episodes.
In 2010, MMK also featured the late president Corazon "Cory" Aquino and senator Benigno Simeon "Ninoy" Aquino Jr, parents of then-presidential candidate Benigno Aquino III. Senator Manuel Villar, who was also vying for the presidency, had an episode featuring his mother.
Cayetano's older sister Pia Cayetano also saw a boost in her chances when she ran for senator in 2004 after the show featured her father, the late senator Rene Cayetano. – Rappler.com
Who won in the 2016 Philippine elections?
Check out the 2016 official election results through the link below:
Check out the 2016 unofficial election results for the national and local races through the links below
For live updates on the aftermath of the May 9 elections, check out our extensive
2016 Philippine elections
coverage!