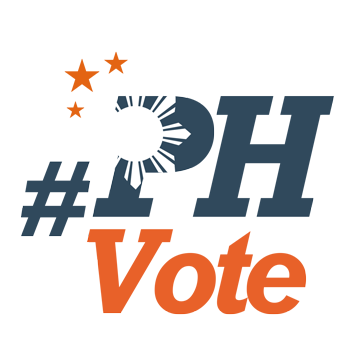 1
#TheLeaderIWant: Duterte-Marcos in E. Visayas campus mock polls

SOGOD, Philippines — If the elections were held today, campus journalists from Eastern Visayas would pick Davao City Mayor Rodrigo Duterte as top choice for president and Senator Ferdinand "Bongbong" Marcos Jr as vice president.
In the the Regional Tertiary Schools Press Conference (RTSPC) mock polls held at the Southern Leyte State University (SLSU) on Thursday, February 4, Duterte got 39.6% of the votes.
Duterte traces his roots to Maasin, Southern Leyte, while Marcos is a member of the powerful Romualdez clan in Leyte.
"Duterte is not corrupt. He is also real….I think what we need is a 'strong fist' that is not afraid to protect us from crime. I believe he has the capability to bring peace to the country," said Cherish Singcol of STI College Ormoc.
"A lot of good people choose to remain silent because the Philippines has become a society where those who stand up for what is right have the most to fear about. I believe that Duterte's presence in Malacañang will give them courage to come out of hiding," said Prince Darius Lina of Visayas State University.
Senator Miriam Defensor-Santiago came in second with 30.6% of the votes. Vice President Jejomar Binay and Senator Grace Poe were in a virtual tie, getting 13.5% and 13% of the votes, respectively. Former interior secretary Manuel "Mar" Roxas II lagged behind with only 2.9%.
About 200 student journalists from various schools in Eastern Visayas participated in the poll which asked, "If the elections were done today, who would you vote for president and for vice president?" On a piece of paper, each responder ticked his or her choice from the list of candidates for the top national posts.
The same polls showed Marcos leading with almost half (48.5%) of the votes for vice president, followed by Senators Francis "Chiz" Escudero and Alan Peter Cayetano, statistically tied at 18.8% and 17.8%, respectively. Camarines Sur Representative Leni Robredo (8.9%), Senator Antonio Trillanes IV (5.4%), and Senator Gringo HonasanII (0.5%) trailed behind.
"I chose (Bongbong Marcos) to be the next vice president because he is from Region VIII, and his father contributed a lot of platforms during his regime," says Jed Tillada of St Scholastica's College Tacloban.
Dissatisfaction
But other students expressed dissatisfaction with the result of the mock polls.
Aliana Gene Sarmiento from the Visayas State University (VSU) does not favor Marcos' vice presidential bid: "I'm against political dynasties. Can't we just elect someone who does not hide behind the shadows of their powerful relatives and their families' past 'achievements'?"
On Wednesday, a coalition of martial law victims vowed to closely follow Marcos' campaign to make sure they make noise and frustrate his bid to "return to Malacañang." (READ: Martial law victims to campaign against Bongbong Marcos' VP bid)
Another VSU student, Amphy Layola, said about Duterte's bid: "He's just your typical politician. He may talk frank and smart, he may sound funny to some, but it is hard to imagine him sitting as the most powerful man in the country and taking the job seriously."
A 2009 Human Rights Watch report accused Duterte of being directly involved with the Davao Death Squad (DDS), a mysterious group allegedly responsible for vigilante-style killings in Davao City.
Duterte also fueled controversy over his statements on womanizing, and cursing Pope Francis over traffic. (READ: Duterte: Yes, I'm a womanizer)

#TheLeaderIWant
An annual regional gathering of members of student publications from schools in Eastern Visayas, the 3-day conference kicked of with #PHVote Challenge: Eastern Visayas' #TheLeaderIWant Forum organized by MovePH, Rappler's civic engagement arm.
During the forum, Rappler CEO and Executive Editor Maria Ressa challenged the student writers to get involved in the 2016 elections. "Your goal is to be able to understand who to vote for, organize your community, and evangelize," Ressa said.
As of May 2013, there were around 2,573,030 registered voters in Eastern Visayas. While it is not considered a vote-rich region, the province has recorded a high voter turnout with 83.45% as of the last national elections.
Poverty worsened by disasters is a crucial issue in the region. The region registered the third highest percentage of poverty incidence among families in 2012 – about 37.2%. Its 6 provinces rely heavily on agriculture, fishery, and forestry, but these sectors have been severely damaged due to recent disasters, including Super Typhoon Yolanda (Haiyan). – Rappler.com
Who won in the 2016 Philippine elections?
Check out the 2016 official election results through the link below:
Check out the 2016 unofficial election results for the national and local races through the links below
For live updates on the aftermath of the May 9 elections, check out our extensive
2016 Philippine elections
coverage!