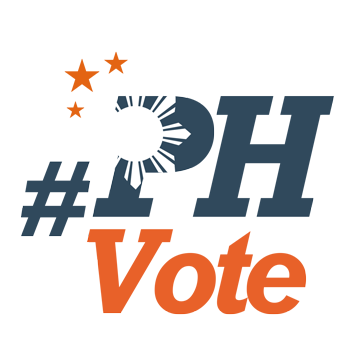 1
Cheating in elections is next hurdle for Duterte candidacy – supporters

PAMPANGA, Philippines – With the junking of disqualification cases against Rodrigo Duterte's candidacy, his supporters believe only one obstacle is in their champion's path to Malacañang: cheating.
With this in mind, the groups campaigning for the Davao City mayor are convincing their communities not to sell their votes on May 9.
"Kayo ba, papayagan kayong dayain? Kayo ba ay tatanggap ng limang daan para iboto ang kalaban, Eh kung isang libo?" asked campaigner John Castriciones to Pampangueños waiting to meet Duterte on February 5.
(Will you allow yourself to be cheated? Will you accept P500 para iboto ang kalaba? How about P1,000?)
Rody #Duterte supporters ask Pampangenos not to sell their votes in May: Hudas ba kayo sa bayan? #PHVote pic.twitter.com/glEgYQvkHM

— Pia Ranada (@piaranada) February 5, 2016
Castriciones is executive vice-president of Mayor Rodrigo Roa Duterte (MRRD) group, a nationwide volunteer organization dedicated to Duterte's 2016 campaign.
"Hindi po natin kailangan yung pera, kahit isang libo, kahit sampung libo pa yan. Bakit kanyo? Kapag kayo binayaran ng sampung libo, ang mga government officials na mae-elect, kaya nila gawin ang gusto nilang gawin…Magiging Hudas kayo sa sariling bansa. Hudas ba kayo?" he asked.
(We do not need money, even if it's P1,000, even if it's P10,000. Why? Because when you are paid P10,000, the government officials who will be elected can do whatever they want. Will you be Judas to your own country? Are you Judas?)
'Can't be bribed'
The Pampangueños present declared they would not sell their votes to the highest bidder.
"Hindi! Duterte kami! Hindi kami mukhang pera!" some even shouted. (No! We are for Duterte! We can't be bribed!)
Duterte has admitted he still lacks funds to fuel a nationwide campaign. In fact, there's no assurance he will even be able to visit all parts of the country, he told Rappler.
Previous Philippine elections have been marred by incidents of vote-buying and allegations of tampering with elections results. The most prominent example is the "Hello, Garci" scandal that led to the downfall of former president Gloria Macapagal Arroyo.
For this reason, Duterte campaigners are calling for more transparency and safeguards against cheating from the Commission on Elections (Comelec).
Supporter painting portrait of his candidate in Pampanga headquarters of #Duterte campaign volunteers #PHVote pic.twitter.com/sdjlaJm5Nl

— Pia Ranada (@piaranada) February 5, 2016
Castriciones and other supporters are worried about loopholes inherent in automated elections.
"There are a lot of people who are very vigilant right now. We are trying to fight for the reinstatement of the so called safety measures that should see to it that there will be no cheating in the forthcoming elections," he told Rappler.
Here are the measures his group wants Comelec to apply during the impending elections:
Electronic signature – The signatures of members of the Board of Election inspectors should be in the report of vote tallies to indicate that the report can no longer be altered.

Receipt – In previous automated elections, voters received only a message saying "Congratulations, your vote has been successfully counted." This is not enough. Voters should receive a "receipt" that lists down the candidates they voted for.

Extra USB port – The extra USB port at the back of PCOS machines should be blocked so that no USB or device can be plugged into the machine to program it or alter its contents.

Non-rewritable USB – Votes are transmitted to servers through USBs that pass hands. To ensure the votes inside the USBs are not altered, the USBs must be the non-rewritable kind.
Castriciones said the Duterte team will use the channels available to them so the measures are implemented.
"We are very fortunate that Senator Koko Pimentel happens to be the chairman of the Senate Electoral Committee and we have been attending hearings on how we can see to it that there is no cheating," he said.
Pimentel is the chairman of PDP-Laban, the political party Duterte is representing in the 2016 race. – Rappler.com
Who won in the 2016 Philippine elections?
Check out the 2016 official election results through the link below:
Check out the 2016 unofficial election results for the national and local races through the links below
For live updates on the aftermath of the May 9 elections, check out our extensive
2016 Philippine elections
coverage!