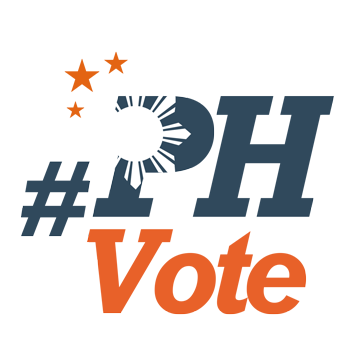 1
Petitioner appeals to Comelec: Disqualify Duterte

MANILA, Philippines – Petitioner Rizalito David on Tuesday, February 9, appealed to the Commission on Elections (Comelec) to reconsider its decision allowing Davao City Mayor Rodrigo Duterte to run for president.
On the first day of the official campaign period, David urged the Comelec to declare as null and void the substitution of Duterte for anti-crime advocate Martin Diño.
In an 11-page motion for reconsideration, David said the Comelec "cannot play deaf and blind to the innumerable violations" of the law committed by Duterte and Diño.
Otherwise, he said this "will open the floodgates to wanton disregard" of the law "by others similarly minded in future elections."
"Contrary to the Commission's findings, Diño's filing as well as withdrawal of his certificate of candidacy were attended by glaring irregularities and intended to make a mockery of the elections, and thus, he could not have been validly substituted by respondent Duterte," David said.
Rizalito David: Poe's nemesis, too
David's motion comes after the Comelec First Division on Wednesday, February 3, unanimously dismissed all disqualification cases against Duterte.
The Comelec First Division said there is no merit in the complaints against Duterte.
Duterte's critics wanted him disqualified because he substituted for Diño, whose certificate of candidacy (COC) contained a clerical error.
The Comelec First Division, however, found that:
Diño's COC for president was valid
Diño was not a nuisance candidate
Diño's withdrawal of this candidacy for president was valid
Duterte's substitution of Diño was valid
Duterte did not commit material misrepresentation in his COC
David earlier filed petitions to disqualify Senator Grace Poe, another front runner in the presidential race.
David himself wanted to run for president, but the Comelec declared him a nuisance candidate. Eventually, the Supreme Court upheld the Comelec's decision. – Rappler.com
Who won in the 2016 Philippine elections?
Check out the 2016 official election results through the link below:
Check out the 2016 unofficial election results for the national and local races through the links below
For live updates on the aftermath of the May 9 elections, check out our extensive
2016 Philippine elections
coverage!

We keep you informed because you matter
We tell you the stories that matter. We ask, we probe, we explain.
But as we strive to do all this and speak truth to power, we face constant threats to our independence.
Help us make a difference through free and fearless journalism. With your help, you enable us to keep providing you with our brand of compelling and investigative work.
Joining Rappler PLUS allows us to build communities of action with you. PLUS members will receive our editorial newsletters and industry reports, get to join exclusive online conversations with our award-winning journalists, and be part of our monthly events.
Make your move now. Join Rappler PLUS.