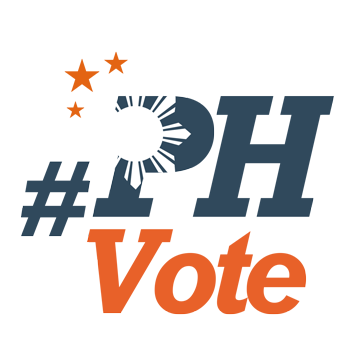 2
Bin-Go visits vote-rich Laguna on Day 2 of campaign period
As the campaign season begins, the stakes are higher for United Nationalist Alliance standard-bearer and Vice President Jejomar Binay.
He heads to vote-rich Laguna on February 10 with running mate Senator Gringo Honasan and other senatorial bets.
Mara Cepeda reports. - Rappler.com

After Tuesday's start of campaign period, Vice President Jejomar Binay and running mate Senator Gringo Honasan head to vote-rich Laguna.
Riding a pick-up truck fitted with campaign trimmings, BinGo -- as the tandem is called, tours barangays in San Pedro, Biñan Santa Rosa, Cabuyao, and Calamba.
United Nationalist Alliance spokesperson Mon Ilagan says the province was chosen because it's the bailiwick of the vice president.
MON ILAGAN, BINAY SPOKESPERSON: Vice President Binay is strong here and his core vote here is good as well.
Binay won over Mar Roxas here for the vice presidency in the 2010 elections by more than 230,000 votes. Laguna has 1.68 million registered voters for 2016.
Dismissed Laguna Governor ER Ejercito, who is running again, is also busy rallying votes for UNA in the province.
ER EJERCITO, DISMISSED LAGUNA GOVERNOR: Personally, I believe that Jojo Binay is professionally competent. He is spiritually prepared and he has a true heart for the masses.
Ejercito also indirectly takes a jab at neophyte Senator Grace Poe, the frontrunner in the recent Pulse Asia and Laylo surveys.
ER EJERCITO, DISMISSED LAGUNA GOVERNOR: We don't need someone who still has to go through on-the-job training. We don't need a student council meeting. What we need is someone who is capable of helping the poor Filipinos in the country.
There is much at stake for Binay in the May polls. He lost his frontrunner status in recent election surveys, with his figures decreasing in Visayas, Mindanao, and in Classes D and E.
If Binay is not elected into office, he will lose immunity and corruption charges will descend on him in full force.
Already, he's feeling the domino effect of the corruption allegations, with his son Junjun dismissed as Mayor.
Camp insiders say this is one of the reasons Binay stayed away from his beloved Makati for his opening salvo Tuesday afraid they'll be denied the necessary permits by the sitting mayor.
For the vice-president, it's no longer just about ambition — its about political survivial and putting on the mantle of protection that comes with the presidency.
Mara Cepeda, Rappler, Laguna
Who won in the 2016 Philippine elections?
Check out the 2016 official election results through the link below:
Check out the 2016 unofficial election results for the national and local races through the links below
For live updates on the aftermath of the May 9 elections, check out our extensive
2016 Philippine elections
coverage!