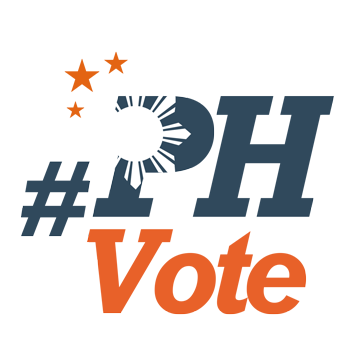 1
Vote-counting machines unreliable, says watchdog

MANILA, Philippines – Despite Comelec's earlier assurances that it fixed glitches in the automated election system, the mock elections held on Saturday, February 13, revealed loopholes that could affect the accuracy of the vote counting, a poll watchdog said.
"Present enhancements on the vote-counting machines (VCMs) are still sorely lacking in basic safeguards to ensure accurate vote recording and counting," according to Rick Bahague, an information technology expert from Kontra Daya.
Kontra Daya has been pushing for the same safeguards of genuine source code review, vote verification, hash code comparison, reliable vote counting, and reliable transmission from Comelec.
"Six years hence, we are still faced with untrustworthy VCMs," said Bahague.
The May 2016 elections will use about 97,000 VCMs provided by Smartmatic, which also gave the same services during the country's first two automated elections in 2010 and 2013.
Citing Kontra Daya reports from the provinces and his own experience in Barangay Bagong Pag-asa Elementary School and Ramon Magsaysay Elementary School in Quezon City, Bahague shared observations about Saturday's exercise, particularly on how the VCMs performed.
Missing vote verification, inaccessible hash code
To verify that each voter's choices are correctly recorded by a VCM, it should reflect the ballot's votes on the machine screen and print out a confirmation receipt. These were absent from the VCMs during the mock polls, according to Bahague.
Meanwhile, mock voters were given an opportunity to add their vote to undervoted positions where not enough candidates were selected.

The VCMs can now print out their system hash code – a unique identifier of any software program – as part of the initial report that is printed out when a voting precinct opens.
The printed hash, however, cannot be compared with the published hash of the source code available from the Comelec website. This is because only the hash of the archive or zipped source code is available online, explained Bahague.

Inconsistencies in ballots accepted and rejected
In some instances, VCMs rejected a significant number of valid ballots. In Aklan, Kontra Daya reported that 11 ballots out of a total 66 were rejected.
Comelec and Smartmatic technicians are now pointing to the ink or marker used for the voting as a possible culprit. Similar incidents were also reported in the mock elections held in Manila.
Kontra Daya feared ballot rejection could lead to massive disenfranchisement if unaddressed.
The group also pointed out discrepancies between manual and automated counting of votes.
The VCMs rejected 1-2% of ballot papers in a recent test.
Smartmatic said this is "no cause for alarm" because finding out errors is a normal part of tests.
Erratic transmission
Transmission of results to canvassing and consolidation servers, as seen in the mock polls – specifically the municipal, national, KBP, and transparency canvassing servers – are still erratic.
"With only less than 3 months to go before elections, it is troubling to note these glaring deficiencies in the new VCMs showcased during the mock polls," Bahague said.
However, former Comelec Chairman Sixto Brillantes Jr, who observed the exercise in a mall, praised the Comelec and the performance of the VCMs.
"They are more transparent than we were in 2013. And it's a good thing, what they're doing now," he said on Saturday, February 13.
Critics fear that Smartmatic's machines can be easily rigged. The Comelec, despite its admission that the automated election system tis facing challenges, it is confident the technology provider will deliver. – Rappler.com
Who won in the 2016 Philippine elections?
Check out the 2016 official election results through the link below:
Check out the 2016 unofficial election results for the national and local races through the links below
For live updates on the aftermath of the May 9 elections, check out our extensive
2016 Philippine elections
coverage!