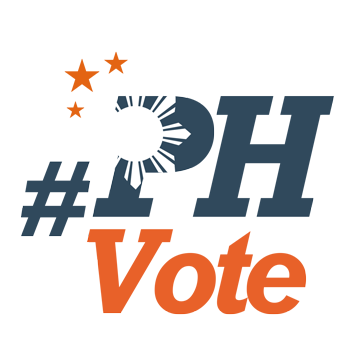 1
UNA: LP using government funds for vote-buying

MANILA, Philippines – The administration is supposedly resorting to "extreme reckless tactics" by using government funds to sway local executives in their favor, claimed the opposition United Nationalist Alliance (UNA) on Sunday, February 14.
According to UNA spokesperson Mon Ilagan, the government's Bottom-up Budgeting (BUB) program is veering away from its intended function as it is being used to influence Filipino voters.
"Sadyang ibang-iba na ang layunin ng BUB sa orihinal nitong intensyon na budget ng bayan sa kamay ng taumbayan," he said in a statement. "Pero tila yata ang budget ng bayan eh ginagamit ng partido ng administrasyon para suhulan ang taumbayan… (Its) rationale is no longer developmental but envelopmental, no longer economics, but politics."
(BUB now is very different from its original goal which was to give the power to people. But now it seems that it is being used by the administration to bribe the masses.)
The BUB program aims to promote an inclusive budgeting process through the participation of civil society groups. The groups propose projects for their communities to be implemented through national funding.
Liberal Party presidential candidate Manuel "Mar" Roxas II on February 11 told a crowd of over 1,000 barangay leaders said that funding for community-chosen projects would reach P1,000 ($21)* per constituent, or P100 billion ($2.1 billion) for all barangays in the Philippines.
'Legalized vote-buying'
In the 2016 budget, at least P24.7 billion ($524 million) is set for BUB. That's nearly P4 billion ($84.14 million) higher than 2015's P20.9 billion ($439 million).
Ilagan said that the funds are "at the disposal of LP" for election purposes and Roxas' promise is tantamount to "legalized vote-buying."
"No matter how Mar and LP call it or sweeten the packaging, it is still legalized vote-buying because it is meant to influence the people's voting preferences," he said.
Aside from BUB, Ilagan added that the ruling party's campaign is driven by government funds.
"Bribe Ur Barangay is the new localized version of pork-barrel politics," he said. "The power of the LP's purse is energized by the administration's Conditional Cash Transfer and BUB projects."
Earlier, the camp of presidential candidate Rodrigo Duterte also hurled the same accusation at Roxas. LP's Senate bets defended BUB and dismissed Duterte's allegation as a "demolition job." – Rappler.com
$1 = P47
Who won in the 2016 Philippine elections?
Check out the 2016 official election results through the link below:
Check out the 2016 unofficial election results for the national and local races through the links below
For live updates on the aftermath of the May 9 elections, check out our extensive
2016 Philippine elections
coverage!