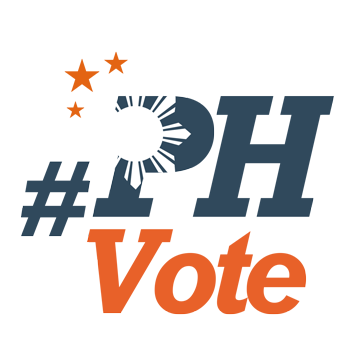 1
Roxas in Negros Occidental: 'I'll be ashamed if Leni loses here'

NEGROS OCCIDENTAL, Philippines – Liberal Party (LP) standard-bearer Manuel "Mar" Roxas II on Tuesday, February 16, stepped up his call for Negrenses to extend their support for him to his running mate, Camarines Sur Representative Leni Robredo.
Negros Occidental, the 5th most vote-rich province in the Philippines with 1.6 million registered voters, is a known bailiwick of Roxas. His mother, Judy Araneta Roxas, is from Bago City. In the 2010 vice presidential race, Roxas got 707,313 votes in Negros Occidental, while his strongest rival Jejomar Binay garnered 221,679 votes.
"If you trust my leadership, I can't do this by myself. Let's help Leni get elected," he told an estimated of 5,000 Negrenses, mostly clad in yellow shirts, who greeted him and his slate at the Silay plaza.
He told them Robredo – thrust into politics after her husband Interior Secretary Jesse Robredo died in a plane crash – had to give up a private life to join public service.
"Gahinyo ko sa inyo na buligan ta gid si Leni sa pagka-bise presidente (I'm asking you to help Leni, to help her for vice president)," Roxas said. "I will be ashamed if she will lose here."
Robredo made the same appeal when the LP-led coalition campaigned in the Bicol region.
The VP bet arrived in Negros Occidental a day ahead of Roxas. On Monday, she acknowledged before reporters that despite her improving survey numbers, the "real challenge" to her campaign remains to be northern Luzon, a known bailiwick of rival Ferdinand "Bongbong" Marcos Jr.
"There was an increase of 19% [in my ratings] in the span of two and half months. I hope it will improve to 30% after 3 months," Robredo said at Silay airport here.
Negros Occidental Governor Alfredo Marañon has thrown his support behind Roxas and Robredo, and said he had consolidated the support of nearly half of mayors for the tandem. Of the 31 mayors, excluding that of Bacolod City, 12 have Marañon's support because they have declared their support for Roxas and Robredo.
On Tuesday, Roxas first met with the workers of First Farmers Holding Corporation Sugar Mill in Talisay City, then proceeded to Silay City public plaza, where he was joined by Robredo and their senatorial candidates.
Roxas and his slate also went to Bago City, where his mother traces her roots. They were scheduled to also go to the Paglaum Sports Complex in Bacolod City.
In a chance interview, Roxas said that the warm reception of his mother's home province "is as sweet as sugar."
"The people here feel the progress and development of the province due to the jobs created and the help by the government. Before, when we said Negros, sugar and farm workers always came to mind. But right now, they have 20,000 people working in call centers," he said in Filipino.
When asked if he is confident that the administration party will get more votes in Negros Occidental, Roxas said, "We campaign very hard. Hindi ito basta-basta. (We are giving our best here.)"
Roxas also downplayed recent survey results showing him and Robredo still trailing their rivals.
"Ang survey taas-baba eh. Nung isang linggo iba eh, ngayon iba naman eh. So, tulad nga parati kong sinasabi, ang survey na mahalaga ay sa May 9," he said. (Surveys are fickle. The preferences last week are different from now. So, like I always say, the most important survey is the one on May 9.) – Rappler.com
Who won in the 2016 Philippine elections?
Check out the 2016 official election results through the link below:
Check out the 2016 unofficial election results for the national and local races through the links below
For live updates on the aftermath of the May 9 elections, check out our extensive
2016 Philippine elections
coverage!