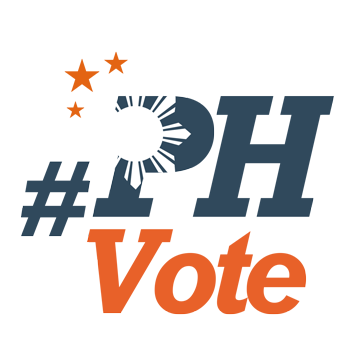 1
Duterte: We need to subsidize sugar industry

BACOLOD CITY, Philippines – PDP-Laban presidential bet and Davao City Mayor Rodrigo Duterte invaded Negros Occidental, a known bailiwick of rival Liberal Party standard-bearer Manuel "Mar" Roxas II, on Wednesday, February 17, to woo more voters.
If elected president, Duterte, who spoke for almost two hours before a crowd of more than 2,000, said there is a need to subsidize the sugar industry "to make us more competitive."
Negros Occidental is the sugar bowl of the country.
Duterte said there is a need to rehabilitate sugar mills, adding that he will stop the importation of sugar to revive the country's sugar industry.
In January this year, the continuing dry spell in Negros Occidental was reported to have resulted in P143.7 million ($3 million) worth of damage to crops and livestock.
Try to cheat
Duterte arrived in the province's capital city the day after Roxas and his slate visited Negros Occidental, the 5th most vote-rich province in the country with 1.66 million registered voters.
Roxas has strong roots in the province as his mother, Judy Araneta-Roxas, is from Bago City.
In a chance interview, Duterte said he is happy with the warm reception of the people in Roxas' maternal home province.
"It's very terrific. I can hardly get out," said Duterte, who was mobbed by his Negrense supporters for pictures and autographs.
Duterte also warned his rivals if they cheat him in the coming elections.
"If ang PCOS may daya, papakain ko 'yan sa inyong [mandaraya]." (If there is cheating in the PCOS, I will let you, cheaters, eat it)," he said, referring to the Precinct Count Optical Scanners.
Wrinkled path
During Duterte's visit here, the mayor also met with Bacolod Bishop Vicente Navarra at the Bishop's House and his supporters at SMX Convention Center.
In his speech before the crowd, he again vowed he will suppress drugs, criminality and corruption in his first 6 months. "Corruption must be stopped. Drugs must be suppressed immediately," he added.
He also promised he would double the salary of the police and the army when elected.
He lamented that the police have a starting pay of only P14,000, which is not enough.
Duterte also took a jab at Roxas in his speech. Though the mayor didn't really mention names, he insinuated that his rival was incompetent in handling the rehabilitation efforts after Super Typhoon Yolanda (Haiyan) struck in 2013.
"Hindi niya kaya ang Yolanda (He couldn't hack Yolanda). I was there the second day. I was born there," Duterte said. The mayor added, "He can't even handle a single typhoon."
"Yung Daang Matuwid puro kulubot (The Straight Path is full of wrinkles)," he said, drawing cheers from the Negrense audience.
'Character war'
Duterte met with the transport sector at Vallacar Transit compound in Barangay Mansilingan, where he was joined by his running mate, Senator Alan Peter Cayetano.
Cayetano, when pressed if they are expecting more support from Roxas' country, said that "we only have one country. We can call some places like Binay country, Poe country, Roxas country or Duterte country. There is a certain segment who will vote because they are townmates, but there's a big segment who will vote for candidates based on what they can do for us (the voters)."
He added that the elections right now are "more of character war."
The senator said that in the next 60 days they will let voters know about their platform of governance and why they are different.
They will educate people about why they are pushing for federalism as a form of governmnet. Under a federal system, there will be bigger funding for the newly-created Negros Island Region and it will have more authority.
Right now, mega-projects for the region and the province are being decided in Manila. "Do Negrenses really want Manila to decide for you?" Cayetano asked.
When asked if he is hoping that the Negrense support will turn into votes, Duterte, for his part, said, "It's up to the people in Bacolod who they will choose. (They should choose) a leader who is good for the Philippines." – Rappler.com
Who won in the 2016 Philippine elections?
Check out the 2016 official election results through the link below:
Check out the 2016 unofficial election results for the national and local races through the links below
For live updates on the aftermath of the May 9 elections, check out our extensive
2016 Philippine elections
coverage!