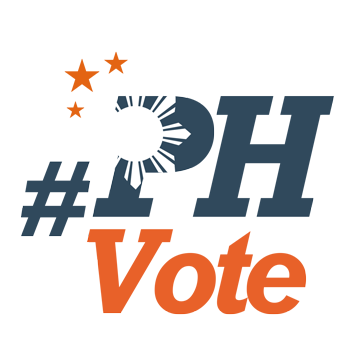 3
Mindanao farmers to candidates: Help us survive El Niño now

MISAMIS ORIENTAL, Philippines – Vegetable farmers in Tagoloan, Misamis Oriental, no longer know what to do.
Eggplant farmer Rolly Tacud scuffed the ground under his talong plants with his foot, revealing more dry, powder-like soil underneath.
His hand was on a shriveled eggplant, only around 3 inches long even after 6 months. By now, they should be fully-grown and ready for harvesting. As it is, they could no longer be harvested and sold.
They had been wasted by two consecutive months without rain, a consequence of the ongoing El Niño that has made life for Mindanao farmers a daily waiting game.
They wait for rain, hunger, or help.
On a frustrating sunny Monday afternoon on February 15, Tacud and 85 other farmers were waiting again – this time for a presidential and vice presidential candidate who said they would listen to their concerns.

They had fashioned a temporary long table from bamboo stalks, laid banana leaves on top where rows of rice, chicken adobo, and pancit were assembled.
The farmers ate with their hands before their guests' arrival and waited for 3 hours on benches or on the ground.
Finally, Senator Alan Peter Cayetano, running for vice president, arrived in a shiny SUV, in stark contrast to the dry, dusty surroundings.
His appearance elicited happy shrieks from the women farmers, some of whom find the mestizo senator handsome.
After obliging some farmers with a photo and visiting Tacud's dried up talong plants, Cayetano and the farmers sat down and talk.
"We need help, but we need help now," said one of the farmers in Filipino, a sheepish smile on his face.
With Cayetano asking questions and farmers answering individually or in a chorus of concurring voices, some truths emerged.
Where is government?
Their main problem is lack of water, restricting them to planting only a few crops. And the crops that manage to grow despite the dry condition end up stunted.
Nomeriana Nacario, a 74-year-old farmer from Claveria town, said her corn stalks were half the height they should be by this time. To make up for the lack of income due to her lost crops, she looked for service jobs in the city center in exchange for a sack of rice.

Many of the farmers, unable to harvest, are heavily indebted to loan sharks or "5-6." Tacud, for instance, owed around P15,000.
If the president of the Philippines was in front of them now, what would they ask for? Machines to pump out water from the ground, irrigation facilities, they said.
Cayetano's response was diplomatic.
"Yung doon sa budget ng Department of Agriculture, dahil ako'y incumbent na senator, pwede naming tanungin. Pero 'yong actual na project and cash, bawal kami magbigay ngayon dahil eleksiyon," he said. (READ: DA boasts of El Niño action plan)
(As a senator, I can ask about the budget of the Department of Agriculture for El Niño. But as for an actual project or cash, we are not allowed to give now because of elections.)
He explained his and Davao City Mayor Rodrigo Duterte's platform, saying it addresses the "big picture" of Mindanao's agricultural sector.
Under their watch, he said, the Department of Agriculture will be moved to Mindanao to better serve farmers like them. The tandem will provide a P1-billion fund for credit to small farmers so they can borrow money at fair interest rates instead of turning to loan sharks.
And in the even bigger scheme of things, federalism will give their local officials more resources and independence to carry out programs more responsive to problems of their area, problems like lack of water, for example.
Cayetano was running late for a big public rally in a stadium not so far away.
He got up but did not leave without an apology, and a promise.
"Alam kong inaasahan niyo talaga ang tulong at ako'y humihingi ng paumanhin, hindi sa aming sarili lang kundi sa buong gobyerno, kung ganito inabot. Pero kasama ng paumanhin na iyon ang pagsasabi ko sa inyo na nandito na po ang tunay na pagbabago," he said.
(I know you were expecting help and I am asking for your forgiveness, not just for myself but for the entire government, if the situation has come to this. But along with my apology, I am telling you that true change is coming.)
As for Cayetano's standard-bearer, Duterte, he wasn't able to make it to the province at all.
His staff said the pilot of his plane found something wrong with the engine and decided not to risk the life of the presidential candidate.
The farmers looked on as Cayetano's cars vroomed away, gaining more distance from the dusty vegetable farms.
Their waiting continues. – Rappler.com
Who won in the 2016 Philippine elections?
Check out the 2016 official election results through the link below:
Check out the 2016 unofficial election results for the national and local races through the links below
For live updates on the aftermath of the May 9 elections, check out our extensive
2016 Philippine elections
coverage!