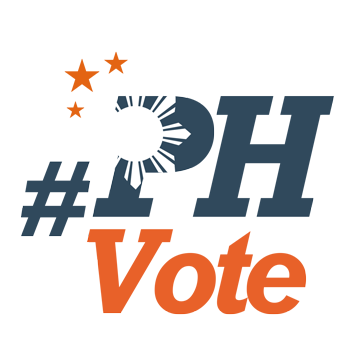 1
Walden Bello to Pacquiao: Postpone fight vs Bradley or lose Senate bid

MANILA, Philippines – As if his current troubles were not enough, a senatorial candidate has warned boxing icon and Sarangani Representative Manny Pacquiao of possible disqualification from the Senate race if he does not postpone his fight with Timothy Bradley Jr until after the May 9 elections.
Former Akbayan party-list representative Walden Bello, a senatorial candidate, made the call to the embattled Pacquiao, who is facing international backlash over his "worse than animals" remark against gay couples.
"Manny is a great boxer, and I am a fan, but now that he is also a senatorial candidate, he needs to understand that election laws must apply to everyone….He should either postpone the fight, or risk being disqualified from the senatorial elections," Bello said in a statement on Thursday, February 18.
Pacquiao, who is training in General Santos City, is set to fight Bradley at the MGM Grand in Las Vegas on April 9.
"As a boxer and world class athlete, I'm sure Manny understands the concept of sportsmanship and fair play. As a senatorial candidate, he should abide by the same rules as everyone else. No one should have an undue advantage in terms of media coverage. No one should be above the law. He must reschedule this fight to after 9 May 2016," he added.
If Pacquiao does not heed his call, Bello said he would consider calling for the boxer's disqualification.
'Undue advantage'
He explained that since all candidates are subject to limits on political advertising set by the Commission on Elections (Comelec), Pacquiao would gain undue advantage since his fight with Bradley would not only be televised, but would receive huge media attention as well.
"This globally and nationally televised fight a month before the elections would mean hours and hours of coverage before, during and after the fight. This media attention, supplemented by national pay-per-view television coverage during the fight, would be massive free advertising. It would give him a tremendous advantage against most of the other candidates in the race for the Senate," Bello said.
He cited Comelec Resolution 9615, issued in 2013, which expands the definition of "political advertisement" to include media appearances in shows that are not covered by the Comelec hour.
The resolution reads, "In broadcast media, political advertisements may take the form of spots, appearances on TV shows and radio programs, live or taped announcements, teasers, and other forms of advertising messages or announcements used by commercial advertisers."
He said that he himself had to take a leave as columnist of the Philippine Daily Inquirer's internet edition prior to the 2013 elections to comply with the law.
"There is a reason why media personalities and columnists running for political office are required to resign for take a leave of absence from their professions of high visibility once they file their candidacies," Bello said.
The boxer has been taking a beating from the lesbian, gay, bisexual, and transgender (LGBT) community, as well as other groups and personalities at home and abroad, after he described couples in same-sex unions as "worse than animals."
The latest rebuke came from Nike, which dropped Pacquiao as its endorser, and from the boxer's own promoter, Bob Arum, who distanced himself and Top Rank from Pacquiao's "reprehensible" statement. (READ: NBA legend Magic Johnson applauds Nike for dropping Pacquiao) – Rappler.com
Who won in the 2016 Philippine elections?
Check out the 2016 official election results through the link below:
Check out the 2016 unofficial election results for the national and local races through the links below
For live updates on the aftermath of the May 9 elections, check out our extensive
2016 Philippine elections
coverage!