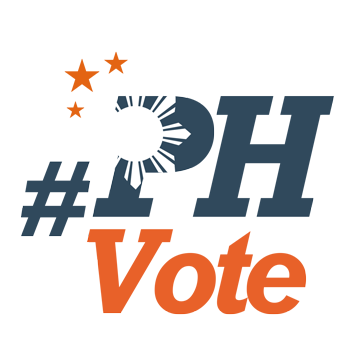 1
Cagayan de Oro media: We'll cover presidential debate while in protest

MANILA, Philippines (UPDATED) – Even with the adjusted number of slots for local media in the first presidential debate organized by the Commission on Elections, members of the Cagayan de Oro Press Club said they expect a "harsh" and "very unfriendly" environment on Sunday, February 21.
Cagayan de Oro will be the site of the first presidential debate for this year's presidential elections.
In a statement on Friday, February 19, the club thanked the Commission on Elections (Comelec) and its national media partner TV network GMA-7 for increasing the slots for local media from 10 to 25.
"We, however, are still saddened knowing full well that our wings are going to be clipped. It will be like deploying soldiers without guns to war," the statement read, referring to another restriction which prevents local press from bringing in "any type of coverage equipment."
"Many of us will try to adapt to this strange environment, observe, and cover the presidential debate the best way we can – while in protest."
The press club slammed the Comelec for its decision "to let private interests overshadow what should have been its mandate under [the] Constitution".
It also reiterated its stand that government should make sure the national event is "equally covered" by mass media, free from any monopoly. (READ: Security tight for first presidential debate in Cagayan de Oro)
"Neither should it be used for corporate grandstanding – the event is far too important for the Filipino electorate to be hostaged by corporate interests," the press club added.
Lawsuit
Ahead of Sunday's debate, Rappler filed a lawsuit against Comelec Chairman Andres Bautista before the Supreme Court (SC) for granting broadcast rights to the upcoming presidential and vice presidential debates only to the nation's biggest commercial television companies and their chosen partners.
Rappler is asking the SC to intervene to allow millions of Filipinos to watch the upcoming presidential debate on their phones, tablets and computers. All 5 presidential candidates have confirmed their attendance for Sunday's debate.
Media companies, including Rappler, signed a memorandum of agreement (MOA) with the Comelec to mount a series of national debates ahead of the May polls. The Rappler editorial pointed out that "online news groups were excluded from the MOA in terms of coverage and live video streaming rights – a MOA Rappler signed based on good faith assurances that access would be granted. That didn't happen."
CenterLaw
The Center for International Law (CenterLaw) also expressed support for the suit against Bautista. CenterLaw is an advocacy group that works for the "recognition and application of international law norms – specifically those relating to human rights, humanitarian law, freedom of expression, and freedom of the press – as automatic and self-executory parts of Philippine law."
In a statement, executive director Romel Bagares said, "The debates are a matter of public interest; therefore these should have been made available to as wide an audience and as many media channels as is possible."
He added that the Comelec did not conduct an industry-wide consultation on the conduct of the official debates, but instead called only a few Manila-based media outfits to play host to these.
This, he said, was "discriminatory and violates the constitutional principle of equal protection."
What the Comelec should have done was to call on all media organizations to form a presidential debate committee and be left to decide for themselves who would host the debates. Everyone should have been welcome at the table, Bagares said, "subject to reasonable coverage guidelines."
GMA-7 and the Philippine Daily Inquirer are the official national media partners for the Mindanao leg of the presidential debates. Rappler will partner with CNN Philippines and BusinessMirror for the vice-presidential debate on April 10.
Other media organizations that signed the MOA include ABS-CBN and Manila Bulletin as partners, and TV5 and the Philippine Star. – Jee Y. Geronimo/Rappler.com
Who won in the 2016 Philippine elections?
Check out the 2016 official election results through the link below:
Check out the 2016 unofficial election results for the national and local races through the links below
For live updates on the aftermath of the May 9 elections, check out our extensive
2016 Philippine elections
coverage!

In these changing times, courage and clarity become even more important.
Take discussions to the next level with Rappler PLUS — your platform for deeper insights, closer collaboration, and meaningful action.
Sign up today and access exclusive content, events, and workshops curated especially for those who crave clarity and collaboration in an intelligent, action-oriented community.
As an added bonus, we're also giving a free 1-year Booky Prime membership for the next 200 subscribers.
You can also support Rappler without a PLUS membership. Help us stay free and independent by making a donation: https://www.rappler.com/crowdfunding. Every contribution counts.