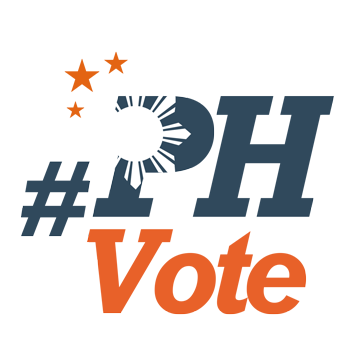 2
In CDO debate, Poe, Santiago reject EDCA and US intervention

MANILA, Philippines – Senators Grace Poe and Miriam Santiago reiterated their opposition to the Enhanced Defense Cooperation Agreement (EDCA), a deal already upheld by the Supreme Court, arguing that it undermines Philippine sovereignty.
The two criticized the EDCA during the first presidential debate in Cagayan de Oro City on Sunday, February 21, which was organized by GMA-7 and the Philippine Daily Inquirer.
The EDCA allows US military to build facilities inside Philippine military bases. It was negotiated against the backdrop of growing tension between the Philippines and China in the West Philippine Sea (South China Sea).
Poe scored why the US military will not pay rent for building facilities in the country. She said she wants the Philippines to equip its own military like Singapore has done and engage China to settle the dispute.
"Kahit na maliit na bansa tayo. Bakit ang Singapore pwede nila palakasin ang military? Kaya din natin 'yan.... Kausapin natin ang China at ASEAN," Poe said, referring to Singapore, one of the Philippines' regional neighbors, that has poured money into its military.
(It doesn't matter that we are a small country. How come Singapore can strengthen its military? We can also do that. Let's talk to China and ASEAN.)
The Philippines, on the other hand, can't afford expensive military modernization and has had to rely on second-hand hardware from treaty ally US.
The Aquino administration allocated about P80 billion for military modernization, which can't compare with Singapore but allowed it to procure brand new fighter jets and frigates that will be delivered after Aquino's term.

Poe said she wants more engagements with China and ASEAN to settle the maritime conflict.
Santiago said both China and the US want to control the Philippines:
"Galit talaga ako diyan. Parang nagsusunod-sunuran tayo [sa US]," Santiago said. "Itong dalawang higante, pareho gusto manipulahin ang Pilipinas. Huwag nila tayo idamay. Pareho lang 'yan mga ganid."
(I'm really angry at that. It's like we're at the US' beck and call. These two giants both want to manipulate the Philippines. They should not pull us into their orbit. They're both greedy countries.)
"We have to stand for our sovereign rights. I am willing to join any movement that will declare our independence," Santiago said. – with reports from Carmela Fonbuena/Rappler.com
Editors' picks per round
Who won in the 2016 Philippine elections?
Check out the 2016 official election results through the link below:
Check out the 2016 unofficial election results for the national and local races through the links below
For live updates on the aftermath of the May 9 elections, check out our extensive
2016 Philippine elections
coverage!