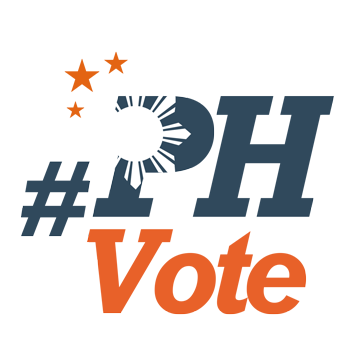 6
How the Ladies of Grace Poe campaign for their bet

MANILA, Philippines – Presidential campaigns are no easy task, more so if the candidate has no machinery or a solid backing of a political party – as in the case of presidential candidate Senator Grace Poe.
Without any political party, Poe has relied on a core group of people – both first-timers and veterans – to run her campaign. (READ: Who are running Grace Poe's campaign?)
But there's one group whose relationship with Poe goes beyond politics and political agenda – her high school friends.
They are the same women who grew up with the senator and who were there for her life's milestones – personal or professional. In fact, the same faces in her presidential campaign were also there for her 2013 senatorial bid.


Mia Tambunting-Padilla, one of Poe's high school friends, said they have all seen how good Poe is on and off the political stage.
"Most of us have known Grace since our high school days in Assumption College. We knew her in varying degrees as a batch mate, as a classmate, as 'barkada', as best friend. Some of us were her UP buddies, others she met during her days in the US, others during her stint as MTRCB [Movie and Television Review and Classification Board] chair," Padilla told Rappler.
The ladies of Grace Poe come from different backgrounds – media, business, law, and banking, among others. But they have all come together – with or without political experience – to support their friend and presidential choice for 2016.
Poe's other friends from college and the MTRCB, where she was chairperson from 2010 to 2012, have joined them as well.
"We have banded together because we believe in her capabilities We have seen how she has effectively worked in government offices, how she has bravely faced adversity, how she has maintained composure toward those adversaries, and how she has bravely stood her ground on certain issues," Padilla said.
"We are all called to share the gifts entrusted to serve and to contribute to what we believe is the greater good. And, a gift is never considered too small to share. And, we thank Grace for reminding us of just that," she added.
Own campaign for Poe
It is Poe's best friend and restaurateur Malu Gamboa, who leads the group called Team GP and urges them to use their skills and interests in helping Poe's campaign.
"She encourages us to share what we are good at and what we are interested in. We've come to a stage where we know that individually we can't be all things. Together though we can create great impact if we use our strengths properly," Padilla said.
Team GP is divided into several operating units – sorties, marketing or campaign materials, media, and the finance group, which also conceptualizes fund raising activities.
No wonder that in most campaign sorties of Poe, her girlfriends are there to support her and embark on their own campaign trail. As Padilla said, "The good planners and the adventurous ones [in the team] take charge of sorties."


The planners in the group and those who have a knack for selling are responsible for thinking of fund generating activities. Two bankers in the team, Padilla said, help them "by collecting pledges systematically" and by "watching out" where every peso goes.
The retailers in the group, meanwhile, are in charge of developing campaign and marketing materials, while those media savvy among them aid other social media teams of Poe.

In January, the group hosted a meet and greet for supporters – An Evening with Grace.
Despite the nitty-gritty and magnitude of campaign work, they said they are simply Poe's friends – those who accompany her in out-of-town events, those who watch out for her meal times on the road, and those who would do what only friends could, without political considerations.
"Oftentimes though we are what you call us – her friends. We are there to accompany her during out-of-town sojourns. We make sure she eats properly to sustain the strength needed for the campaign. We buy her dresses in white (her campaign color). We hope our presence, during important announcements and debates, shows that we support her. We are there to share what we have in large or small amounts," Padilla said. – Rappler.com
Who won in the 2016 Philippine elections?
Check out the 2016 official election results through the link below:
Check out the 2016 unofficial election results for the national and local races through the links below
For live updates on the aftermath of the May 9 elections, check out our extensive
2016 Philippine elections
coverage!