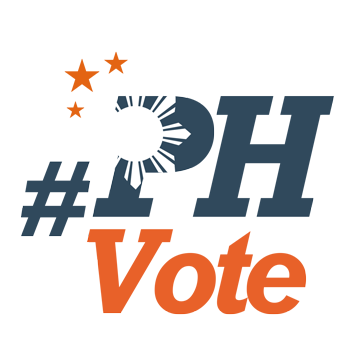 1
Binay hits Roxas in Las Piñas sortie
MANILA, Philippines – Vice President Jejomar Binay slams Liberal Party standard-bearer Manuel "Mar" Roxas II anew over his supposed ineptitude.
In a sortie in Las Piñas, the Vice President also criticizes the failure of the Aquino administration to address the transportation problems in Metro Manila.
Mara Cepeda reports.

Vice President Jejomar Binay goes on the offensive against Liberal Party standard-bearer Mar Roxas during his sortie in Las Piñas today. Binay warns voters against Roxas' supposed ineffective leadership style.
The United Nationalist Alliance standard bearer tells residents of Las Piñas slams the administration's supposed inaction over Metro Manila's transportation problems.
JEJOMAR BINAY, PRESIDENTIAL CANDIDATE: The next president should be able to show that he can lead. Do you want someone who won't be able to address traffic? Or the MRT problem that causes widespread worry? That's experience filled with failures. But as former mayor and now Vice President, I have done correctly the things I had to do.
The MRT3, with its frequent breakdowns, lack of coaches, overcrowding, and dysfunctional elevators and machines, is a longstanding problem for the Aquino administration.
Binay resigned from the Aquino Cabinet last year for its supposed crooked and failed governance and is hitting Roxas for supposedly being ineffective during his time as transportation and interior secretary.
Binay cites his experience as former housing and overseas Filipino workers affairs czar as part of his qualifications to run for president.
JEJOMAR BINAY, PRESIDENTIAL CANDIDATE: I remember that Mayor Nene Aguilar would join me while I was giving land titles here in Las Piñas. I was able to provide land titles that were just promised to some. Senator Gringo Honasan also mentioned that I am OFW affairs czar. Here in Las Piñas, I can't even recall how many OFWs I've helped return to the Philippines. I made it a personal mission to help our countrymen go back home from the Middle East
Binay also thanks the city residents who helped him beat Roxas in the 2010 elections.
JEJOMAR BINAY, PRESIDENTIAL CANDIDATE: Thank you, people of Las Piñas. You voted for me and I won over my opponent by over 20,000 votes.
In 2010, Binay got more than 90,000 votes against the 70,000 votes of then-Liberal Party vice presidential bet Roxas. Las Piñas has over 304,000 voters registered for the May elections.
While Binay faces multiple corruption allegations, he says his edge over the other candidates is his 30 years of experience as a public servant and his capability to lead.
For Binay, what other candidates are just promising now, he has already achieved as former mayor of Makati and current Vice President of the Philippines.
Mara Cepeda, Rappler, Las Piñas
Who won in the 2016 Philippine elections?
Check out the 2016 official election results through the link below:
Check out the 2016 unofficial election results for the national and local races through the links below
For live updates on the aftermath of the May 9 elections, check out our extensive
2016 Philippine elections
coverage!