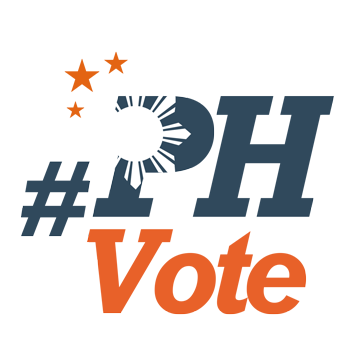 1
Pacquiao to Comelec: Boxing matches only 36 minutes or less

MANILA, Philippines – Sarangani Representative Emmanuel "Manny" Pacquiao wrote the Commission on Elections (Comelec) on Monday, March 7, to argue that his upcoming boxing match will not give him undue advantage over his fellow senatorial candidates.
Pacquiao through his lawyers, Romulo Macalintal and Antonio Carlos Bautista, said his April 9 match with Timothy Bradley Jr will run for a maximum of 36 minutes.
Pacquiao, who is running for senator under the opposition United Nationalist Alliance, pointed out that boxing rules limit each round to 3 minutes and a match can last only up to 12 rounds.
The boxer stressed these points as the Comelec allows each national candidate to air 120 minutes of ads on television and 180 minutes on radio.
Bautista, his lawyer, said Pacquiao has even had boxing matches that ran for only two rounds, or around 6 minutes.
"E kung gano'n lang po kabilis ang laban, kahit sabihin pa nating partisan political activity ang laban na 'yan, e hindi po magkakaroon ng anumang violation si Congressman Pacquiao," Bautista said in an interview with reporters.
(If the match would be that quick, even if we call that match a partisan political activity, Congressman Pacquiao will not have any violation.)
This comes after former party-list representative Walden Bello, who is also a senatorial candidate, and former senator Rene Saguisag questioned Pacquiao's upcoming boxing match before the Comelec.
Bello and Saguisag said Pacquiao's match with Bradley on April 9, exactly a month before the Philippine elections, will give him an unfair advantage over other candidates. (READ: EXPLAINER: Pacquiao's match can be aired in PH, but...)
The Comelec earlier said it is studying this matter, and required Pacquiao to file a comment, which he did on Monday.
Pacquiao camp: It's sports news
In an interview with reporters on Monday, Pacquiao's lawyer added that Pacquiao's upcoming match is "a big international boxing event" that is considered sports news.
"Hindi po ito political activity," Bautista said.
(This is not a political activity.)
Pacquiao in his letter argued, too, that the Comelec "does not have power or authority to issue an advisory opinion" as requested by Bello.
He said the Philippine Constitution allows the use of "judicial or quasi-judicial power" only in the case of "an actual controversy or a justiciable controversy which is ripe for judicial determination."
"Clearly, in the letter of Representative Bello, this Honorable Commission is merely being lured to render an advisory opinion on a hypothetical matter," Pacquiao said through Macalintal and Bautista.
"Simply put, there is no actual or justiciable controversy presented before this Commission because the questioned media coverage of the fight ... will only happen on April 9, 2016, or more than a month from today, and given the current situation, many things may or may not happen," the boxer said.
The Comelec is expected to tackle Pacquiao's case in their regular meeting on Tuesday, March 8. (READ: EXPLAINER: Pacquiao's match can be aired in PH, but...)
Pacquiao is facing another controversy that nearly pushed him out of the winners' circle in a recent survey.
The boxer, who compared homosexual couples to animals, suffered a backlash in the latest Pulse Asia survey that pushed him down to 11-14th place, the tail-end of the so-called Magic 12 in the senatorial race. – Rappler.com
Who won in the 2016 Philippine elections?
Check out the 2016 official election results through the link below:
Check out the 2016 unofficial election results for the national and local races through the links below
For live updates on the aftermath of the May 9 elections, check out our extensive
2016 Philippine elections
coverage!