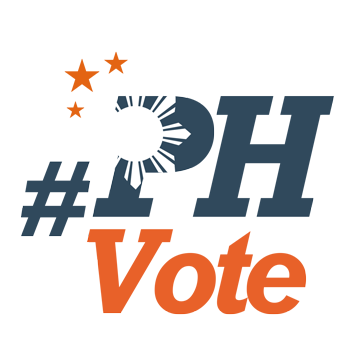 1
Negros police chief urges candidates to turn over firearms

NEGROS OCCIDENTAL, Philippines – The police chief of the Negros Island Region (NIR) is calling on local candidates to turn over their firearms during the ongoing campaign period for the May elections.
Chief Superintendent Conrad Capa, director of Police Regional Office (PRO) 18, said that this is "to show good faith" that the candidates will not use their guns.
He added: "They will not be forced. It is only a suggestion they entrust the police to keep their firearms."
Last January, Capa also said that regional police are enhancing law enforcement operations ahead of the polls.
PRO 18, launched just last November after the creation of the NIR in May 2015, has jurisdiction over Negros Occidental, Negros Oriental, and Bacolod City.
In Negros Oriental, Senior Superintendent Harris Fama, officer-in-charge of the provincial police, started to tape the muzzles of local candidates' firearms last week.
Fama said the move aims to "prevent unnecessary use of firearms to gain advantage or inflict irreversible harm against their rivals."
Loose firearms
PRO 18 also announced that regional police recovered 142 loose firearms from January to February 2016.
The guns were turned over before Interior Secretary Mel Senen Sarmiento at the Silay City Police Station on Saturday, March 12.
Capa said 100 of the firearms were seized from checkpoints, 33 were recovered in "police interventions," and 9 were surrendered to the cops for safekeeping.
He added that most of the firearms were from security agencies that stopped operating, meaning they had to turn these over to the authorities.
If the security agencies operate again, Capa said that they first have to comply with all legal requirements. Until then, their guns will stay with PRO 18.
Operations vs illegal drugs
NIR policemen also seized 719.19 grams of illegal drugs and arrested 230 suspects in various operations from January to February.
Around 364 grams of illegal drugs were confiscated in Negros Oriental, 234 grams in Negros Occidental, and 120 grams in Bacolod City.
Capa said he has ordered every police unit to conduct operations against illegal drugs every week instead of every month.
"We have to operate consistently. We have to be relentless to inspire the public so they will also help the police," he said. "We have to get those people [engaged in illegal drug operations] behind bars."
In 2015, cops in Negros Occidental alone seized P13.47 million worth of illegal drugs. The biggest haul was made in Kabankalan City on August 1, where they found illegal drugs worth P6 million. – Rappler.com
Who won in the 2016 Philippine elections?
Check out the 2016 official election results through the link below:
Check out the 2016 unofficial election results for the national and local races through the links below
For live updates on the aftermath of the May 9 elections, check out our extensive
2016 Philippine elections
coverage!