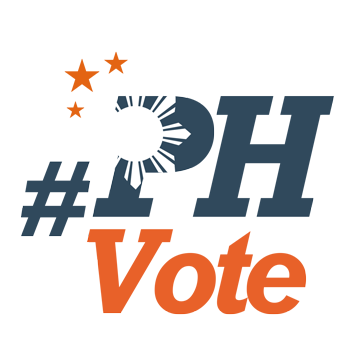 3
Grace Poe, Duterte top Pulse Asia's March survey

MANILA, Philippines (3rd UPDATE) – Senator Grace Poe leads very slightly over Davao City Mayor Rodrigo Duterte in the latest ABS-CBN-commissioned presidential preference survey of Pulse Asia. She is also the top alternative candidate for president.
Conducted from March 1-6, 2016, the survey showed that nationwide, 28% of respondents want Poe to be president compared to 24% who prefer Duterte. Tied at third place are Vice President Jejomar Binay (21%) and former interior secretary Manuel Roxas II (20%).
Poe's latest rating is an improvement over her previous one in February when she got 26%. The same holds for Duterte who was the preferred candidate of 22% of respondents during the same period. Binay dropped from 24% in the previous survey, while Roxas registered a minimal increase from his previous 19%. Miriam Defensor-Santiago's rating remained unchanged at 3%.

The Pulse Asia survey was conducted among 2,600 registered voters, with biometrics, and has a ± 1.9% error margin at the 95% confidence level.
Poe dominates the National Capital Region or Metro Manila (30%) and the rest of Luzon (36%), while Roxas is the preferred candidate in the Visayas (37%). Duterte is the overwhelming candidate of choice in Mindanao, obtaining a 47% preference rating.
In Metro Manila, Roxas registered the highest increase at 4 percentage points from 9% to 13%. Compared to the previous survey, Poe had the highest improvement in the rest of Luzon, with a 4 percentage point increase. Binay registered a 4 percentage point drop in the same area.
In the Visayas, Duterte and Roxas gained equally, while Binay lost 5 percentage points compared to the previous poll. Duterte kept his supporters in Mindanao.
The richest and the poorest voters belonging to classes ABC and E, respectively, shared similar presidential preferences – Duterte, Binay, Poe, and Roxas. Poe is preferred by class D, to which a majority of Filipino voters belong.
Duterte is the top pick for the ABC classes, while among the poorest or class E, Roxas and Binay are equally preferred. 3% of the registered voters are undecided.
Second choice
In the event their first choice for president backs out of the May 2016 elections, almost 3 in 10 Filipino registered voters would go for Poe. In second place is Binay (21%). Roxas and Duterte share 3rd place at 14% in terms of second-choice voter preferences, Pulse Asia said.
14% of voters do not have a second choice for president.
In the rest of Luzon and class D, Poe leads the other candidates in terms of second-choice voter preferences (30%-31%). In the Roxas-dominant Visayas, 27% would vote for Poe as their alternative presidential candidate. In Metro Manila, Poe (26%) or Binay (20%) are the preferred alternative candidates; 19% will not vote for any candidate at all.
In Duterte-dominant Mindanao, Poe and Binay are top alternatives, followed by Duterte himself.
Among the well off class ABC, Poe (30%), Roxas (15%), and Defensor-Santiago (15%) registered almost the same second-choice voter preferences, while the same percentage of 16% do not name an alternative candidate. The poorest registered voters were not inclined to name Poe (25%), Binay (23%), or Duterte (19%) as alternatives.

Should Poe withdraw, a sizeable plurality of those who said they would choose her first would shift support to Binay. He would be the main beneficiary of Poe not pursuing her presidential bid.
Among those who said their first choices are Duterte, Roxas and Binay, Poe would be the second choice. Among Santiago's voters, Duterte is the preferred alternative candidate.
Poe was thankful for the survey results. "Maraming salamat sa ating mga kababayan. Kami lang ay patuloy na nagtatrabaho. Sa lahat, sa ganoon na sa kabila ng mga pagsubok ay hindi sila nawalan ng tiwala. Ako rin man ay hindi nawawalan ng tiwala sa kanila." (Thank you to our countrymen. We will continue to work. To everyone, that despite all the challenges never lost trust. I too am not losing trust in them.)
Asked about her consistency in the surveys, Poe said, "Walang nakakasiguro sa kampanya na ito talaga. Basta para sa ating mga kababayan masaya ako kasi napakaraming plano para matulungan kayo, mga programa na talagang makakatulong sa mga mahihirap. Iyan ang aming tinututukan." (Nobody can really be certain about this campaign. I am happy for our countrymen because there are a lot of plans to help you, there are programs that will really help the poor. That is what we are focusing on.)
Reacting to the survey results, Binay's spokesman Rico Quicho said in a statement released Tuesday, March 15, "Different surveys, different results but the core support of the Vice President remains solid. The Vice President will continue to go around the country to cover more ground and directly talk to the people." – Rappler.com
Who won in the 2016 Philippine elections?
Check out the 2016 official election results through the link below:
Check out the 2016 unofficial election results for the national and local races through the links below
For live updates on the aftermath of the May 9 elections, check out our extensive
2016 Philippine elections
coverage!