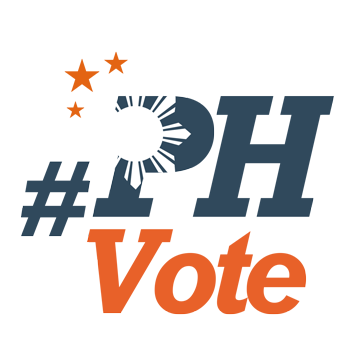 4
The Scrum: Visayas voters keeping Roxas' campaign afloat

The leading presidential candidates will fly to the Visayas for the second debate on Sunday, March 20, and make their case among voters in a region that is decidedly a territory of administration candidate Manuel Roxas II.
The region is the cradle of Cebu, the most vote-rich province that overwhelmingly supported him against Vice President Jejomar Binay in the 2010 race. It's a province that old politicians used to tag as the country's "intellectual vote" because surveys in the 2004 race consistently showed that it was solid for Gloria Macapagal Arroyo – before the cheating and corruption controversies – over his very popular rival, action star Fernando Poe Jr.
The numbers this 2016 elections show how the Visayas is almost singlehandedly keeping the Roxas campaign afloat, giving him double-digit advantage over the other candidates and allowing him to hang on in what remains to be a tight 4-way race.
The last Pulse Asia survey conducted March 1-6 showed Roxas pulling away with 37% of the region's votes compared to the 21% of second pick Davao Mayor Rodrigo Duterte, 20% of Senator Grace Poe, and 15% of Vice President Jejomar Binay. The latest Laylo survey showed the same trend.
Alas, for Roxas, the 2010 race shows the Visayan voters don't always get their way. The region has a total of 10.3 million voters or 20% of the total 51 million voters. It is formidable, but it is smaller than Duterte's Mindanao, which has 12 million voters. It is dwarfed by Luzon, dominated by Poe and Binay, which has a whopping 28 million voters.
The Visayan voters can keep Roxas's numbers afloat, but they will not be enough to make him win.
What is worth watching is if Roxas could keep the Visayas from the other candidates who are looking to steal his bailiwicks – and his allies – in order to pull away from the tight race.
Yolanda's ghost

Roxas got an incredible 51% share of the voters in Western Visayas, where he and fellow Liberal Party stalwart Senator Franklin Drilon come from. He got 45% in Negros Island, a newly created region with 2.3 million votes, compared to the 23% of second pick Senator Grace Poe.
It's a toss-up between him and Duterte in Central Visayas – Cebu, Bohol, and Siquijor. He enjoys considerably good numbers in the Eastern Visayas region, where the victims of Super Typhoon Yolanda (Haiyan) suffered the slow response of the government team that he led. The 8% error margin shows a statistical tie among 4 candidates.
In the first presidential debate in February, Binay reminded viewers of Roxas' incompetence during the post-Yolanda response and the anger that Tacloban residents felt toward him.
It bears watching if the issue will take center stage during the debate on Sunday and remind the victims of Roxas's failings.
Will political machinery deliver?

Roxas could probably count on the Western Visayas region – where he and Drilon are from – to stick with him to the end. His home region gave him 51% share of the vote, which is not a surprise considering the lengths that LP has gone to in consolidating political families there.
Roxas' numbers are far from the 24% of Poe, who traces her roots to the same region. Poe is a foundling from Drilon's vote-rich Iloilo (1.2 million votes), a province she has repeatedly visited throughout the campaign.
The Laylo survey shows Roxas faces a challenge in Central Visayas – Cebu, Bohol, and Siquijor – from Bisaya-speaking Duterte. The Davao mayor got 40% share of the vote, which overlaps with Roxas' 28% given the 7% error margin of the numbers in the region.

Poe trails in Central Visayas despite the support by the Duranos of Cebu, who abandoned Roxas way back in October 2015 to throw their support behind her candidacy. But she could still pull a surprise if their Bakud Party, which was instrumental in the 2013 victory of LP Governor Hilario Davide III, delivers. They held a media event Friday, March 18, to prop up Poe's campaign before the debate.
On Friday too, in Negros Occidental, Representative Albee Benitez also bolted LP, although it remains to be seen if other local politicians will follow suit. LP is a small player in the local politics now dominated by Roxas ally Governor Alfred Marañon Jr and his United Negros Alliance. The province was formerly an almost monopoly of Nationalist Party Coalition (NPC) – which is now supporting Poe – but it suffered a bitter split in 2013.
Visayan voters continue to favor Roxas for now. But the administration candidate has to work hard to keep them. – Rappler.com
"The Scrum" is Rappler's take on issues and personalities of the 2016 elections. Derived from a media term that refers to reporters surrounding politicians to press them to answer questions and respond candidly, "The Scrum" hopes to spark smart conversations on politics and election.
Who won in the 2016 Philippine elections?
Check out the 2016 official election results through the link below:
Check out the 2016 unofficial election results for the national and local races through the links below
For live updates on the aftermath of the May 9 elections, check out our extensive
2016 Philippine elections
coverage!

In these changing times, courage and clarity become even more important.
Take discussions to the next level with Rappler PLUS — your platform for deeper insights, closer collaboration, and meaningful action.
Sign up today and access exclusive content, events, and workshops curated especially for those who crave clarity and collaboration in an intelligent, action-oriented community.
As an added bonus, we're also giving a free 1-year Booky Prime membership for the next 200 subscribers.
You can also support Rappler without a PLUS membership. Help us stay free and independent by making a donation: https://www.rappler.com/crowdfunding. Every contribution counts.