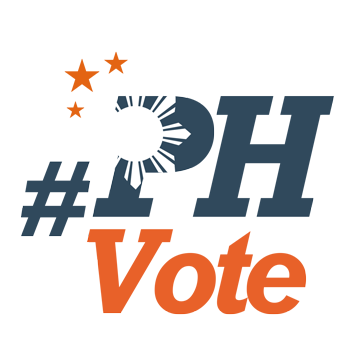 1
Netizens praise sign language interpreters in Cebu presidential debate

MANILA, Philippines – Filipino netizens have spoken. For them, the true winners of the second Comelec-sanctioned presidential debates in Cebu are the sign language interpreters.
For the first time in a Philippine presidential debate, sign language interpreters were tapped to participate in making sure that the debate is accessible to the Philippine deaf community.
"For me, it's historic. It's going to be a benchmark in terms of providing or recognizing the right to information and participation of the PWDs" JP Maunes, Philippine Accessible Deaf Services Inc (PADS) CEO, earlier said.
Meet the three sign language interpreters for today's #PilipinasDebates2016. Photo by JP Maunes #PHVote pic.twitter.com/jmSt9PEM4c

— MovePH (@MovePH) March 20, 2016
However, during the much-awaited debate, hosted by TV5 and The Philippine Star, the PWD rights advocate expressed his disappointment.
Is the sign language inset for the presidential debate enough? (READ: How accessible are the 2016 elections to PWDs?)
"I would like to urge the Filipino Deaf community to rally and use social media to inform the management of TV5 to increase the sign language inset for the on going presidential debates. The inset size is ridiculous. This is not accessible at all," Maunes said on his Facebook post.
According to Maunes, insets should be at least 20% of the screen.
When asked whether the inset could be increased, organizers told him that the size is already fixed and could no longer be adjusted, Maunes claimed.
Netizens joined Maunes in appealing for bigger insets and praising the hard work of the sign language interpreters.
No law requires media organization to provide subtitles or television insets for sign language interpretation. Through the Republic Act No. 7277 or the Magna Carta for Persons with Disabilities, television networks are only encouraged to use subtitles or sign-language interpreters in their news programs.
To make broadcast media more accessible, House Bill No. 356, or the "Filipino Sign Language Insets for News Programs Act of 2013, has been filed requiring media outlets to include sign language interpretation insets in their news programs. - Rappler.com
Who won in the 2016 Philippine elections?
Check out the 2016 official election results through the link below:
Check out the 2016 unofficial election results for the national and local races through the links below
For live updates on the aftermath of the May 9 elections, check out our extensive
2016 Philippine elections
coverage!

We keep you informed because you matter
We tell you the stories that matter. We ask, we probe, we explain.
But as we strive to do all this and speak truth to power, we face constant threats to our independence.
Help us make a difference through free and fearless journalism. With your help, you enable us to keep providing you with our brand of compelling and investigative work.
Joining Rappler PLUS allows us to build communities of action with you. PLUS members will receive our editorial newsletters and industry reports, get to join exclusive online conversations with our award-winning journalists, and be part of our monthly events.
Make your move now. Join Rappler PLUS.