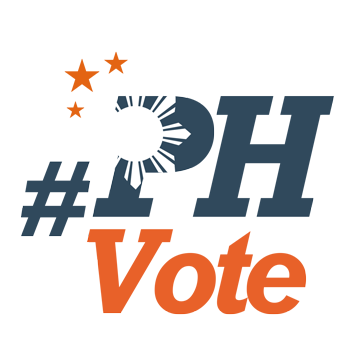 4
#PHVote: Debate fiasco, Marcos-Robredo 'war'

MANILA, Philippines – Vice President Jejomar Binay brought documents after assurances he would be allowed to do so. A pre-debate among rivals ensued. The public waited for 90 long minutes. And once again, a presidential debate ostensibly organized by a public institution was held hostage to private media's rules and lapses.
Filipinos were looking forward to the second Commission on Elections (Comelec) presidential debate held in Cebu on Sunday, March 20, following promises that the bets would be given more time to talk, and TV5, which mounted the event, would air fewer commercials.
The event that was scheduled to start at 5 pm encountered delays for reasons that had already been fiercely discussed on social media. It took Comelec and TV5 one and a half hours to persuade the candidates to finally agree to start the debate.
To some sectors raring for entertainment, the wait was probably worth it. The 4 presidential bets (Miriam Santiago skipped the debate for health reasons) came out punching, attacking each other's character, affiliations, policies. (READ: #AnimatED: Comelec 2, A for entertainment)
Comelec suffers blow
The bigger blow, however, was suffered by the Comelec early last week. In a final verdict, the Supreme Court denied the poll body's appeal for it to no longer issue voting receipts on election day, May 9. The decision was loud and swift: released only 30 minutes after the justices heard oral arguments from both sides, and unanimous: 13-0 against the Comelec.
Robredo in Marcos country

In the hustings, last week's biggest campaign moment was Leni Robredo's sortie in the heart of Marcos country, where she talked about martial law and Ferdinand Marcos Jr's not-so-minor role in the last years of his father's regime.
At a school forum in Laoag City, the administration's vice presidential bet was asked: Why are you proud to be anti-Marcos? Robredo replied: Why not? The least that her rival can do, she said, is to at least acknowledge that "something wrong" happened under his father's two-decade rule.
Robredo is running 3rd in the latest survey on preferred vice presidential bets, behind Marcos and Senator Francis Escudero. But the gap is narrow, and her campaign team hopes to convert more votes as she campaigns solo in key provinces.
The administration party is doing solo campaigns for Roxas, Robredo, and President Benigno Aquino III in hopes of reaching out to more voters.
Tough sell that's Mar Roxas

Whatever the campaign strategy is, the administration enters the last part of March burdened with the fact that, so far, its standard-bearer can only count Visayas as its source of bulk votes on May 9.
The region is the only one keeping him afloat, but with only 10.3 million voters there, this isn't enough to make a president. (READ: The Scrum: Visayas voters keeping Roxas campaign afloat)
Not only that. Former Liberal Party allies in the Visayas have cast their lot with Grace Poe, such as key politicians in Negros Occidental and Cebu.
It's no sheer coincidence then that the administration is now aggressively courting Luzon, to the extent of embracing longtime allies of former president Gloria Macapagal-Arroyo. In Pampanga, the Roxas-Robredo tandem is getting support from a controversial clan: the Pinedas, who are linked to the illegal numbers game jueteng and are rabid Arroyo fans. Ex-Batangas Representative Eduardo Ermita, Arroyo's former executive secretary, is also backing the administration coalition.
Forget pork barrel scam? Revillas go for Poe

As host to 1.8 million voters, Cavite remains a coveted province to presidential candidates. The province's ruling clan, the Remullas, is supporting Binay. But Poe knows she needs to make a dent there, too.
Last week, the family of Senator Ramon "Bong" Revilla Jr, who's detained over the pork barrel scam, declared they were backing the Poe-Escudero tandem. On bended knees, Revilla's son asked Caviteños to vote for the pair.
Holy Week break
This week's campaign sorties will be more subdued as candidates and their campaign teams take a break from their provincial trips.
It will also be a much-needed time to take stock of how they've done so far and to tweak whatever needs to be tweaked in their endgame strategy. – Rappler.com
Read other election weekly wrap stories:
Who won in the 2016 Philippine elections?
Check out the 2016 official election results through the link below:
Check out the 2016 unofficial election results for the national and local races through the links below
For live updates on the aftermath of the May 9 elections, check out our extensive
2016 Philippine elections
coverage!